Spyware and Antivirus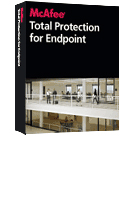 August 30, 2008 3:21am CST
Last night, my mother in-law called my husband and told him about the ptc's that i've posted to the friendster, she really totally disagree on opening and clicking those sites coz according to her those are scam sites. I said it maybe not a scam because they are not asking your sensitive information about bank accounts but she insisting that by clickng to that websites they can access to your information in computer and able to hack your bank accounts and information inside your pc. So i decided to installed the spyware and antivirus. What spyware are you using in your computer and antivirus? I am using microsoft spyware and Mcafee antivirus. Do you think they are a good spyware and antivirus? Which best do you recommend? cheers!
3 responses

• India
30 Aug 08
hi rainmark as your post there are not such type of virus which can enter your pc untill u accept it so its good u have installed antivirus so why to take risk but you are using macafee personaly i dont like this antivirus because its rating is 2 out 5 because he cant find virus nicely also he need to update frequently and macafee updates are very heavy .alos i will usggest u to kaspersky or avast but not macafee . i have kaspersky .. enjoy happy mylotting

• India
30 Aug 08
ur welcome ya sometimes virus are very scary cheers!!

• India
30 Aug 08
Well I think Mcafee is the best you can use online. I have used several others but they are of no use. All I can say is just be careful about downloading things on your pc and update your anti virus every time you open the internet just tobe safe. These virus can be awful as they can ruin your pc and that's what happened to me recently until I got Mcafee installed.

• United States
7 Jun 09
Those are both good spy wares. My husband is a computer professional so he has our computers very, very protected. I don't know that much about it, but I know my husband has it all taken care of so I don't worry about it. It is nice to have someone who knows so much about computers in the house.