Why people want more and more?

Pakistan
August 30, 2008 6:03am CST
This question disturbs me more that why peoples want to earn so much! i know a person who have millions of dollars in his account and still he was saying that he have noting and i want to earn more! What you say about this?
6 responses

• United States
30 Aug 08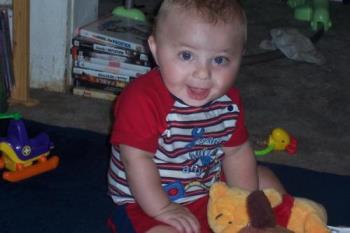 I'd be happy to have 100k I don't need much just enough to get by. If I had a million dollars I'd find a way to make it so I can live off that money the rest of my life. I am struggling just to keep food in my babies mouth and cloth him. So that's why I am trying to earn more.

• Pakistan
30 Aug 08
but don't you think million of dollars are more then enough! and stop seeking more and thank to GOD(not blame him that he gave us noting?)

• United States
30 Aug 08
I wouldn't know it's natural for a person to want more of something, even if it is a "sin" but it's all human nature and it's not exactly easy to stop. Hey I have never had a lot of money but when you have some you want more, to get more stuff, and you don't tend to think about other's that have less than you. This is how I have percieved it but I could be wrong.

• Philippines
30 Aug 08
Well men in nature is unsatisfied for what they have, that is why they wanted more and more . cause If you dont go for more you stop growing and you cant see your real capacity and capability to earn. But sometime it can also leads you to selfishness and greediness cause your dont want to lose those money you hardly earn which make you become evil.

• Indonesia
30 Aug 08
Well, I can say only two words is natural law. We know that every people want the best of the best. So for the millonaire, they will think that the money they get is still not enough, they want more. Beside that we have learn from economics that every people in this world has the unsatisfied character. So we can blame them or say that they are greedy people. keep post Happy myLotting...


• Philippines
30 Aug 08
The more we have the more we strive to get more. i think its normal to all of us to strive for more than we have. we are not contented, we can't help ourselves especially now a days that a lot of commercials of material things, everybody will dream to have those things. so we end up working so hard to get more than we have. I believe that in order to be contented of what we have is to be thankful everyday on everything we have. i know its hard but effective.

• Philippines
30 Aug 08
Its okay that people want more money but as long is not a selfish and greediness. Maybe many people do that to ensure satisfy there needs, because money can buy anything- that's fact in life. I would rather amaze that person has a lot money. Many kinds of people also are not contended because they are not challenging enough or maybe they want more satisfaction.