Are you a morning person?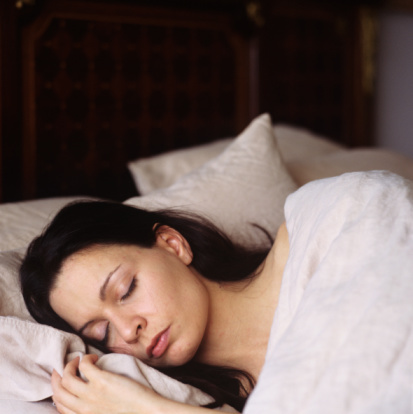 August 31, 2008 1:45am CST
Are you? because I'm definitely not. It is Sunday and I am still in bed with my laptop in front of me. I get all grumpy and cranky when I have to get up so early in the morning. Either it be for early uni class or catching early flights or etc. Some people are a morning person, even if its on the weekend, they wake up so early like on the weekdays. Are you a morning person? or are you not like me?
7 responses

• United States
31 Aug 08
Sometimes I am, and sometimes, I am not. I am mostly a morning person, but lately because of my surgery, I have not been a morning person.

• United States
1 Sep 08
Actually, sometimes, it does effect the way I sleep and there is nothing that can be done about it.

• United States
1 Sep 08
I will have to take pills to make me go to sleep at times. I do not want to, but I feel that I have no other choice.

• China
1 Sep 08
I am a college students,and every night I sleep later(not before 0:00),so I will not get up erily.Our classes begin at 8:00am,I often get up at 7:30.and wash face and so on.Then,bring something eaten to the classrome ,so I think I am not a good student.

• United States
31 Aug 08
I would have to say that I am a morning person. I generally wake up between 5 and 6, not because I have to, but my body just wakes up that time, even if i got to bed late. I wash my face, brush my teeth, come on here and check mylot and emails, then get on with whatever has to be done. I would much rather get up and going and get the things I have to do done early so I can relax and enjoy the rest of my day withotu feeling rushed.

• United States
31 Aug 08
I am deff NOT a morning per, ever since I was little but then again I wanted to watch cartoons so I had to LOL but I dread in waking up in the morning, I usually wake up at 11 or 12. I hate Mondays just the thought of Mondays makes me sick!

• Philippines
31 Aug 08
no.. i am not... im more of an afternoon/evening person... im more active during this time... i hate waking up in the morning! unfortunately, the world doesn't work that way. i wake up early to get ready at work but that's just about it!

• India
31 Aug 08
Hi friend, yes i am a morning person. I wake up and get up at 4.30 am. Then after my routines i go to gym at 5.30. Then come home around 8.30 and go to my class after having my food and shower. This is mY routine. Today i have no gym but i wake up at right

• Singapore
31 Aug 08
Yes I'm definitely a morning person. Sometimes I sleep early so that I can wake up in the wee hours do do work. I can't stay up beyond 11pm every night, or else you will see the worst of me. :)

•
31 Aug 08
hey monkeysay, 11pm is too early for me. Even if i plan to sleep that early to wake up early the next morning, i just couldn't. I guess I like to be active only during the night. Sleeping to do work in the wee hours is something I would do as well. Thanks for the response :)