Do you have any new grandchildren?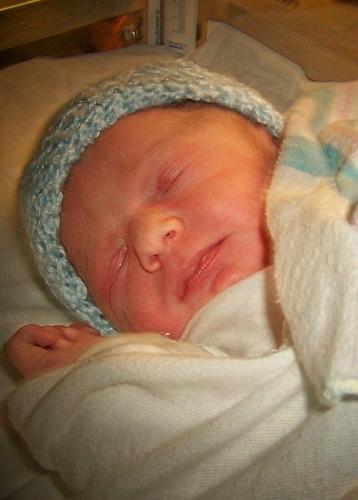 United States
August 31, 2008 8:38am CST
I have my first grandchild. I'm 61 and thought I would never have any grandchildren. But, on July 2 I finally got a Grandson. I can't believe how much he looks like my Son when he was a baby. Do any of you have a new grandchild? They are so precious.
5 responses

• United States
2 Sep 08
I am 39 and have my very first grandchild on the way. My daughter in law is 4 months pregnant. My son is in the Army and due to deploy for Iraq in two weeks. He'll be gone for a year. Hopefully, they let him come home for the birth, as they say they will.My DIL is coming back to live with us while he's gone. I feel really bad for my son with all that he will miss out on and I'm terrified over how hard it's going to be when she and the baby leave since they will be here until the baby is about 7 months old. (Alaska vs Michigan... not an easy trip to make when you miss someone!)

• United States
31 Aug 08
Congratulation on the birth of your new grand baby. They are precious aren't they, I have 4 grands I have a set of twin boys and 2 girls. And I love every minute of being a grandmother.I know they take advantage of me sometimes but I love it. My grands are my life right now. And I have a grand dog too.

• United States
1 Sep 08
congulation!!! i got my first grandbaby may 18,2007 he makes me so happy my first is a boy.take a look at him he is on my page.

• United States
31 Aug 08
No, I am like you in the I dont think I'll ever get grandchildren phase. My son has never really had a girlfriend to the best of my knowledge, and I dont what his plans are in terms of any of that. I will be at least as old as you are if that evermhappens to me. Congratualations on your grandchild. I hope it is great.

• United States
31 Aug 08
There is nothing better than having grandchildren! I have five now - the youngest will be a year old next month. My daughter has two boys and my oldest son has two girls and a boy. My youngest son is in college and unmarried and has no children yet.