Which is the most attractive place for tourists near your place ?

Canada
September 4, 2008 7:55pm CST
Rocky mountain is a very scenic mountain range. There are a number of places of attraction for toutists. Whistler, where the 2010 Winter Olympics will take place, is one of the most attractive places. How about where you are ? Which is the most attractive place for tourists near your place ?
8 responses

• United States
5 Sep 08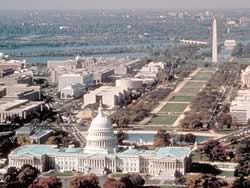 I live near Washington D.C. The most beautiful site is the mall.It is the walk between the monuments.

• Canada
7 Sep 08
Hi Sarah. Do you go to the mall often ? The monuments are very beautiful too !

• Canada
7 Sep 08
Hi Sarah. Do you go to the mall often ? The monuments are very beautiful too !

• United States
7 Sep 08
To tell the truth, I don't go too often these days. I have lived about 8 miles away from them most of my life so I had gone when family comes to visit and on field trips when I was in school so I don;'t go often these days. But I did go to the Holocaust Museum after seeing Schindler's List.It was a powerful visit.Have you been to D.C.? Would you like to visit?

• China
5 Sep 08
I live in Guangzhou,the south gate of China,which is a prosperous metropolis full of vigor.At the same time,Guangzhou is the capital city of Guangdong province,and the centre of its political,economic,scientific,educational and cultural life. I think Guangzhou is a attractive place for tourists.There are many beauty spot,like Ancestral Temple of the Chen Family,White Cloud Mountain,the Pearl river,Yuexiu park and so on.White Cloud Mountain is the most attractive place for tourists. Anyway,seeing is believing,welcome to China,and welcome to Guangzhou. Best regards.

• Canada
7 Sep 08
Hi Jenny. Thank you for your warm welcome. Yes, I have seen pictures of Guangdong Province. Beutiful mountains. And, I have heard a lot about the beauty of Pearl River. Hope some day I will have the fortune of visitng Guangzhou !

• China
9 Sep 08
When you get the chance,just tell me.I can give you a free travel guide.;) Best regards.

• Brazil
7 Sep 08
Hi dear friend, me again LOL. Well, it depend of the taste. For me it can be the Ipiranga where the Independence was declared. But we have many beautiful places if the tourists want to see nature like the old road to Santos that cross the Mata Atlântica with many little water falls, fountains and beautiful vegetation with many small lakes. Cheers and have a nice weekend.

• Philippines
7 Sep 08
I had been to Whistler and Black Comb when I went to Canada for a tour and vacation. The scenery on the way there from Vancouver is really fascinating and beautiful. Here in my country, there are several tourist places/attractions that many people want to see, like Boracay, Chocolate Hills in Bohol, Mayon Volcano, Taal Volcano in Tagaytay, Palawan (underground caves, beach), hundred islands in Pangasinan and many others.

• Philippines
6 Sep 08
I am from the biggest island of the Philippines, which is Luzon and i am from the central part of it. Where you can find what is now becoming very popular is the trek going to Mt Pinatubo's crater. In the south you'll find Manila, Tagaytay and Batangas where you can find many beautiful beaches.If you go north you'll find Baguio City and Banawe Rice Terraces and farther north, you'll find the Hundred Islands of Pangasinan, in Ilocos is Vigan City and the beaches of Pagudpod. We still have a lot of beautiful places here in the Phils. but you only asked for the ones near our place.

• United States
6 Sep 08
Hi greenline. Well I live in New York State so it would depend on if they want to see the "Big Apple" which most tourists do. Then of course they would want to see the Statue of Liberty and Rockefellar Plaza, and of course Times Square. They might also like to see the Empire State Building, United Nations and depending on what their interests are in the arts they might want to see the Museums and of course the Theaters with their great shows. It they are looking for scenic views then by all means they would need to go further upstate and see our mountain views and my favorite site Niagra Falls!

• United States
5 Sep 08
Well, strangely enough, the people who come to Oklahoma almost always go to the Murrah Bombing Memorial. I don't know how many people remember the home grown terrorist attack made on April 19, 1995. I sure do. The Memorial is something to behold, and that is a very big tourist attraction. Of course a few states away is Pike's Peak, in Colorado. Having been there myself I can see why so many people go. It is quite beautiful.

• United Kingdom
5 Sep 08
The South West Coast Path is walking route past beautiful beaches and along a gorgeous looking coastline. There are two national parks that are attractively rural with wild ponies. These are called Dartmoor and Exmoor. Bath is a lovely old city famous for its spa waters. Glastonbury is a lovely town with a Tor overlooking it that is enjoyable to walk up. It has many shops selling crystals and it seems to have quite a magical atmosphere. I would love to go to Canada to see the Rocky Mountains. Now that the airline I planned to go on has folded I might get on open jaw ticket into Vancouver and out of Halifax then buy a rail pass. I would stop of in Jasper and take a bus to the Rocky Mountains.