Movies that are REMARKABLE to you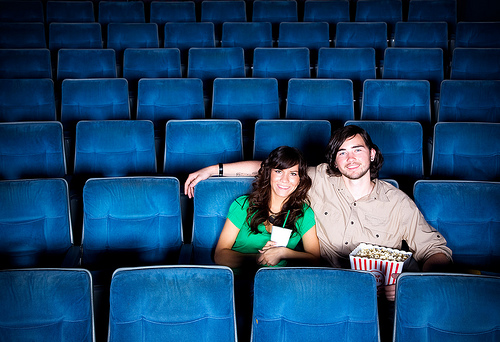 Philippines
September 7, 2008 8:25am CST
There are movies that you can say that are very remarkable with you maybe for a reason that was the movie you watched with your boyfriend or girlfriend on your first date or anniversary. Can you relate on this topic. Give me atleast movies you find REMARKABLE in your life.
4 responses

• Philippines
7 Sep 08
Movies that is remarkable to me is SPiderman 1-3..Nice movie nice effects..i really like it.

• Philippines
12 Sep 08
add some more comments on your profile. I think that not just my mere sound effects youll be making the movie as a remarkable one. Its the story that means more or it will be more remarkable if you watched the movie with your someone special.

• Philippines
11 Sep 08
I think one of the best movies that probably would remain on one of the greatest of all time would be Peter Jackson's Lord of The RIngs Trilogy. Just imagine how hard all the cast and crew worked on the project for 7 long years! It is safe to say that Jackson made waves through out the world. All of his actors, crew members, his production house, even his country got

• Philippines
8 Sep 08
My bestfriends wedding - it's my bestfriends favorite and i can really relate to the topic because it really did happen to her. She falls in love with her girl friend coz my bestfriend is a lesbian. But i know in time she will forget her and find someone who will love her for what she is.

• United States
7 Sep 08
I would have to say that one of the movies I find remarkable is Harry Potter and the Order of the Phoenix because it was the first movie I remember me and my fiance watching and we watched it with one of our friends at his house because he wanted us to come watch it with him,and it was not long after my fiance had moved in my parents house with me.