Reached payout, it is just 8th Sept. In Mylot. Lols. Read completely

India
September 8, 2008 6:24am CST
[i] I reached the payout here in mylot. Yes. It is really a great occassion, when I checked my earnings, it showed up the magic figure crossing the 10 DOLLARS. it is a bit more than that, to be factual. I waited for a whole day, almost, to react, because... I know of the corrections that are sure to happen. NOW, i am sure that there would not be any more corrections on the figure.[B] And, SURE, i REACHED THE PAYOUT.[/B] And, do you know, it started raining outside, lols, the moment I started the headline. The fun part of this is, It has taken me a whole 16 months to reach the payout. The first 15months were idled out, with just over 30 posts. and the last month has been very hectic. I am soon going to touch the 500 posts too. So, wish me goodluck friends.
5 responses

• United States
8 Sep 08
CONGRATULATIONS
and
GOOD LUCK!!!




• India
8 Sep 08
thankyou very much. I wish you all goodluck too.


• India
8 Sep 08
thankyou. YES. I am trying my best to learn and earn. And, most of my comments are getting good ratings and responses too. As you can see from my star rating. I started at 7 .. when I was just 100 posts young. Now, it is 9. and I touched the 400 posts. It is all very motivating .. thankyou friends. and thankyou richie .. [B]YoU ALL MEAN A LOT TO ME.[/B]

• United States
8 Sep 08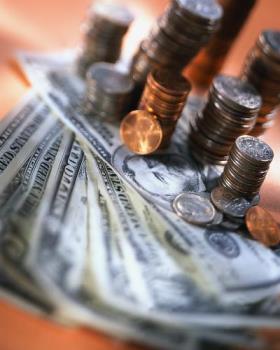 You must do really well on your discussions and responses to have reached the $ 10 mark at 398. That is great. I'm almost at the $10 mark. I'll cash out at that then have some left over for next month to reach that $10 mark again. Once again congratulations on job well done.

• India
8 Sep 08
thankyou. And, wish you all goodluck for making better and better in mylot.

• United States
8 Sep 08
Wow, congrats! I was idle my first month here. I wish I hadn't been! I'm only at $2.31, but, I'm hoping I'll be able to reach payout for next month. I've got a lot of posting to do, lol. Ah! I can't wait till I reach 500 and get to copy&paste :P

• United States
8 Sep 08
Congratulations!

I'm close to my first payout and soooo excited. I hope you reach your 500 mark as well. Good luck and take care