So How Many Of You Would Like To See

Canada
September 8, 2008 11:56am CST
A Jason and Elizabeth montage? I know I sure would. They have over 10 years worth of clips and scenes together. I think it could be just fantastic if done right. Really pull in some new viewers and reassemble all the old that remember how they have been all these years. They truly are the couople that has no end, especially now that they share Jake between them. The amazing friendship, the unbreakable bond they have always seemed to have. So come on, GH--if they have managed one for Carly and Jax, who I don't know about you, but I am getting kinda sick of them, I am certainly believing it is our turn now! The picture shows my newest banner creation. If you would like one and have it personalized, come see me at www.liasonitesgathering2.yuku.com/topic/2980
2 responses

• United States
9 Sep 08
I wish I were more computer saavy so that I could make a nice one of Nadine and Nik. I love them together! They haven't been together long enough for a montage though. I hope you get your montage soon. Although, you seen to have the wherewithal and the back tapes to make your own!

• Canada
9 Sep 08
Oh yeah, but Nik and Nadine have had some great scenes together. The daydreaming while dancing and today in jail, lol! Thanks, yeah I think we have waited a long time for a Liason montage. At least we'll be getting alot more scenes soon

• United States
8 Sep 08
I am really disgusted at the writers for trashing Carly/Jax. I thought that duo could be so much and give the show so much more than the usual junky couple stuff they always do. But guess, not! They exploded today and looks like Brenda is the one in the car that Sonny hit, so guess we'll have to find something else to do at that time of the day! Sorry, I am not going back in time to Sonny/Brenda! I hope, for you, that they do the montage for jason and LIz - Iknow they are your sweet hearts!! I wish they'd let Lucky and Liz be together - the show is minus a "main family" now and they could have been that as a Spencer and a Webber - families of the past stil on the show... that'd be nice and they have a good history. But, they probably won't do either!!!

• Canada
9 Sep 08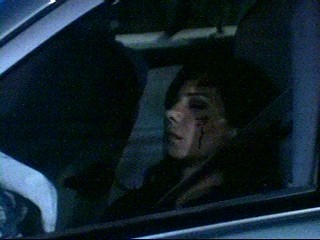 Well Coffeebreak I am so sorry to disagree with you but I am so happy Liz is away from Lucky. Watching him today made me realize why alot of people call him 'Defective Doofus'. Liz is waaaaay to go for him. And her family is Jason and Jake. The Morgan's are the family for the future of GH...Lucky was her first love, but she NEVER really had a family with him. At LG2, we all thought that it was Claudia driving the car that Sonny hit..Hmmm. Here is a pic...I never even thought of Brenda. Wow!!