I grew up in the south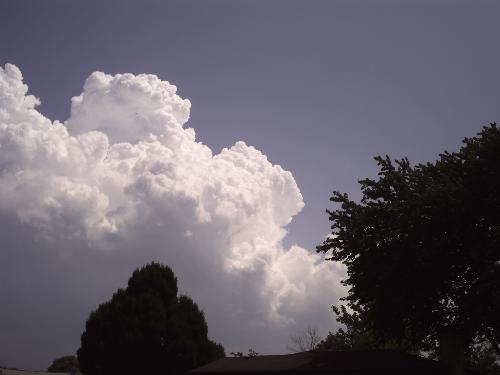 United States
7 responses

• Canada
18 Dec 09
Tennessee is home to one of the most magical events I've ever been to - The National Storytelling Festival in Jonesboro. Jonesboro is the oldest town in Tennessee and only a small town, but they host the Storytelling Festival every first weekend in October. About 10,000 people show up from all over the States and Canada to spend a weekend being told stories and just having fun. The tellers are such a high level, that you have trouble deciding who to listen to next, who to miss (nobody - they're all good)and who to go see again. They tell stories for an hour and then take a break for half an hour, so you can go to the food tents or the tent with their CD's and books and souvenirs. Everybody has a good time and comes away feeling like they've connected with something really special. The organizers put up circus tents and invite the best storytellers in the world. You can experience Ghost Storytelling in the Park at midnight or a woman who's turned the classics into a dysfunctional family or an old mountain man or a teller who's turned the fairy tales into an interactive theatre experience. She calls up audience members, gives them a role in the fairy tale and then interviews them. This is an amazing event. Tennessee's a beautiful state, but if you go make sure you don't miss the Storytelling Festival - you'll be telling people about it for years!

• United States
10 Sep 08
Tennessee is a great state. From one side to the other, you've got three distinctive areas. Memphis is the more cosmopolitan of the three, being one of the biggest cities in the state. It's also the home of Graceland and the Peabody Hotel (they have ducks in the fountain). Being known for jazz and barbeque, it's a great visit. Nashville, the capital, is the second area. It's the home to Country music. The Grand Ole Opry calls Nashville home. It's filled with up and coming country music singers, not to mention good old Southern Hospitality. Knoxville and Chattanooga make up the Eastern side of the state. While they are two distinct cities, they are both nestled in the Smoky Mountains. Knoxville is home to the one of the branches of the University of Tennessee and Tennessee football. Anyone coming to Knoxville in the Fall can testify to how the entire place turns Orange. But with the mountains, Knoxville can be truly breathtaking. Tennessee has no state income tax, which makes it very attractive to a lot of people. There is a lot of growth in the East, with a lot of imports from around the country. All in all, Tennessee is a great place.

• United States
10 Sep 08
I agree with you completely.=)

• United States
9 Sep 08
I grew up in Texas, moved to PA 3 years ago, so I had driven through the state. 2 years ago my boyfriend and I took the Harley down to Tennessee, stayed in a cabin just outside Pigeon Forge, it was beautiful. We also visited Gatlinburg, and went on the Dragon's Tail, awesome scenic ride. I would love to go back again.

• United States
2 Jan 13
I lived in Clarksville for awhile. I enjoyed the Nashville area, even not being too big into country....

• United States
17 Aug 10
I live near Chattanooga, TN. I am originally from Chicago, so Tennessee was a big change for me. I love the mountains down here. I actually live on a mountain, and the view is wonderful! I don't like all the humidity they have down here, but other than that living here is great.

• United States
30 Apr 09
Hello neighbor, I have been to Tennesse many times. I like this state it is very beautiful, I live in the Ozark Mountains of Arkansas, and it too is very beautiful!!