Do you all have cellphones??


Philippines
September 10, 2008 2:29am CST
Do you all have cellphones? They say almost everyone person in the world owned one unit of cellphone, and some I knew owned two to three units of cellphones, one for every telecoms company. My cellphone is Nokia N70 I bought it 3 years ago. Although there"s a lot of new units now in the market I preferred to keep my cellphone because I like it the most it's physical look and the it's functions it not that complicated unlike some unit hard to understand and very complicated. What about you? Do you have cellphone? What unit? What made you decide to choose that unit out of the thousands unit to choose from? Are happy with your choice? Can you say that you found the right choice?
4 responses

• Philippines
10 Sep 08
its true. i for one have 5 cellphones. but im not using all of it. i only use one of them. then, change it anytime i want too.

• Philippines
10 Sep 08
Five cellphones? That's a lot! Can I have some he he... Thank you for responding.. Happy mylotting..

• Philippines
10 Sep 08
I have a Nokia N95 and I'm happy with it. I've had many different cellphones since 1999. I like my phone now because it looks cool and it has a lot of nice features like a 5MP camera and GPS and an accelerometer. I'm pretty happy with my choice but I think in the future, I might buy a new phone that will make me even happier.

• Philippines
10 Sep 08
Nice cellphone you had. They say that is really cool. I can say you had a nice choice. Thank you for responding. Happy mylotting...

• Hong Kong
13 Sep 08
yes. it is very important one u FIRST get it. i find that sony ericssons break down pretty easily. I prefer nokias as they are reliable

• Malaysia
13 Sep 08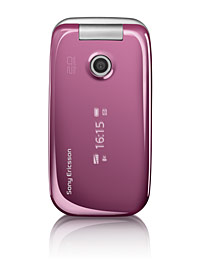 yup i do have a mobile phone. currently i am using sony ericsson z610i. hmm i bought that phone a year and a half ago because i wanted to replace my bulky n70 and at that time nokia didnt have any slim 3g phones. and sony ericsson z610i came with a pink colour- my favourite! i am happy with my phone but i wouldnt say that i've found the right one though, still searching for a better one, if only i have the money!