Large Hadron Collider - Apocalyptic fear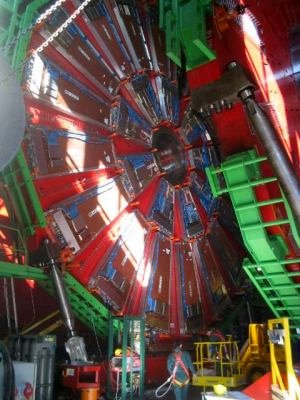 Romania
September 10, 2008 10:07am CST
I won't stop and explain about the LHC. For those of you that don't know anything about it, please read something on http://en.wikipedia.org/wiki/Large_Hadron_Collider Today, a major project has started in the LHC. Briefly, the experiment will accelerate some particles and collide them, recreating some of the Big Bang conditions, and observing the effects (and, hopefully, some exotic particles). The thing is that some people say recreating Big Bang condition might give birth to one or more Black Holes that will consume The Earth. In my country there is an entire psychosis on this subject... I am curious how do you and the people of your country see this experiment, or if the mass-media have presented it on a large scale.
2 responses

•
10 Sep 08
It's not been that heavily reported here in the UK and I don't know the general feeling about it. I suppose a lot of people are scared that the scientists will make a mistake. I'm not that bothered about it either it will work or it won't and hopefully there will be usefull information from it. My main problem with it is the amount of money being spent and surely there are better things it could be spent on like clean, cheap renewable energy.

• Romania
10 Sep 08
I agree that there are many things that need immediate financial assistance, such as world hunger or medical research, but on the other hand, I'm glad that some money are put into science after all, considering the huge amount used in weapons industry and other such typically human activities

.

• China
10 Sep 08
i like this topic and i've been finding this topic here and i'm here now. as those scientists have it,actually it derives from stephen hawking that blackhole-collapsing theory,but no one really saw the blackhole collapse. so even if i judge there's very low chance appearing blackholes,but it aslo not a mere experiment anyway.i'll keep concerning it in future.