Attention Everyone....Please Leave The Building!!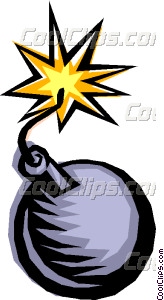 United States
September 10, 2008 11:37am CST
The local schools here has had to evacuate because of a bomb threat several times. Some of the business here have had bomb threats. Once I was going to the local WalMart store and the entrance into the parking lots was blocked by the police and fire departments. And all the employees and customers were ordered to leave the building. I pulled into a nearby fast food parking lot and ask some of the people standing there what was going on, I thought the building was on fire. I was told that someone had called in a bomb threat. Have you ever had to evacuate because of a bomb threat?
4 responses

• United States
10 Sep 08
I'm just wondering what part of US are you? I thought you are in the Philippines because bomb threats are very common in here. But when I read Walmart?

No Walmart in the Philippines we only have Gaisano Mall which is common. I tell you what? We always have that experience here. We are told to go home because there is bomb threat somewhere else, sometimes we are told to be extra careful there might be bomb planted in some corners of the street where we pass, something like that. As if it is not a horror to us, it is a common thing. I thought that is not happening in the US? except that 9/11?

•
10 Sep 08
Hi Chevee, Many years ago when I was working London we heard ans almighty bomb go off, it was next door in the Hilton hotel and there was lots of commotions outside, the the police and abulance started coming the a man waldked in to our buliding and his face was all blooded and I stared helping him, the whloe day was a blurr it was the I R A bomb at that time, the man was lucky he only had cuts and bruises but there were two people killed that day. Tamara

• United States
10 Sep 08
[i]Hi Chevee, I haven't tried a situation like that but when I was in College, a neighbor in the next apartment where we are renting were panicking also when the firemen came over since they got a phone call that there is a fire in the said street and when they arrived, not even a single smoke, later on, they found out that a man was teasing all those firemen and called them...I really don't know what happen, if he was reported or not but the residents in that area was really pissed off with him! SOmetimes, those phone calls are not valid and pity for the people who were in the situation and try to save themselves! [/i]




• United States
10 Sep 08
Where are you located? I guess I have been very fortunate. Never had to evacuate any building before. Just for practice fire drills.