Do you keep shuttling between your TV and your computer?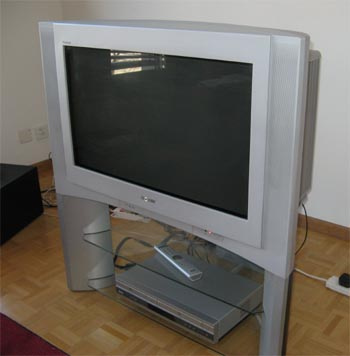 India
September 11, 2008 12:14am CST
I tend do do that at times. Watch 5 minutes of TV, the News or something and then come back to the computer to do short tasks... and repeat the cycle! I dont do it often - definitely not when I am watching a movie or something that is long or doing some important work on the computer!
3 responses

• United States
11 Sep 08
I have the laptop usually in bed while I am watching TV and/or listening to music; it's actually easy for me to do both, such as being here on myLot, and still be actively watching television. For example, I just watched "Late Night with Carson Daly" with Verne Troyer and P.O.D. all while remaining at the computer and typing responses to questions!


• Ireland
11 Sep 08
I wouldn't do it while I am watching tv unless there was a lot of adds showing. I do regularly while I am doing housework. I always have to try to remember to unplug the iron because I might forget to go back to continue the ironing. This happens when I am cooking. I forget about the food until I can smell it burning and sometimes I might just think that some of the neighbours are having a BBQ. I don't know how many times I have burned food and had to throw it out.