How many cellphones have you had/or lost?

Philippines
September 11, 2008 2:11am CST
My brother lost 7 cellphones in 5 years - including his girlfriend's cellphone once. I've never lost a phone, I've upgraded and downgraded 5 times though. I had a Nokia 3210 - classic baby! Nokia something the one that was shock proof with rubber, Nokia 6288 - slick slide features Nokia N80 with wifi I currently have a Nokia Express Music 5310. What about you? What's your cellphone history?
8 responses

• India
11 Sep 08
hey there. i have lost my mobile once. it was a only a month old. i had it in my bag. we had to leave the bags outside the room before the exams. when i came back i found it missing. i just didn't know what to do. then my friend bought me a same model mobile on that day. till now i haven't told about it to my parents. i make sure that i keep my mobile safe wherever i go. i don't want to loose it again

• Philippines
11 Sep 08
wow! your friend is amazing for buying you a new phone. I hope most friends are like that. :D

• Philippines
13 Sep 08
Here are my cellphones in the past 8 years. My very first cellphone was a panasonic but I can't remember it's exact model. Then I had a nokia 5110 for about 2 years. Then next to that was a nokia 3530. Then I had a few phones for a short while like a nokia that's a flip top and a small nokia phone. Then next to that is the 6260 which I had for a long time. But it doesn't function anymore so that I returned to the 3530. Then my latest phone is a sony ericsson k610i. Some of the phones I had were given to others or doesn't function anymore.

• Hong Kong
13 Sep 08
i lost 5 sony ericssons due to mechanical problems

• Malaysia
13 Sep 08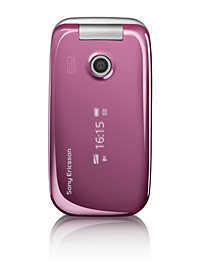 i'm currently using my 5th mobile phone, got my first phone 9 years ago, which was the nokia 8210. i've had 4 nokia's and currently am using sony ericsson z610i


• Philippines
11 Sep 08
So far, I lost two phones both are Nokia models (I'm not really particular with the models so I forgot what models are those). I also broke down two phones, both Nokia phones as well. So far, I sold only one phone. Right now, I'm using a Sony Ericsson phone for over two years now and no plans of changing a model yet. I sort of developed an attachment (if that is possible) with the phone that I don't want to part with yet. LOL.

• Philippines
11 Sep 08
I've never lost a phone either. I've had 9 phones over the past 9 years, all of them Nokia. From oldest to newest: 5110 - First and most sturdy 3210 - first phone with a composer 3310 - cool games 3510 - my first phone with polyphonic tones 3650 - my first colored phone with a camera 6630 - 1.3 megapixel camera phone with a nice design N93 - 3.2 megapixel camera flip phone 6680 - replacement for my N93 when it broke N95 - My current phone

• Philippines
11 Sep 08
i still have my first phone. my second one was stolen. the third one is already broken. i sold the 4th one. and im keeping my 5th one so far :)

• India
11 Sep 08
I haven't lost any till now. I always love cellphones, I buy used cell phones and use it for a small period of time and re-sell it. I too buy newone's but only if I consider it's good to be bought as a new one.