PETA needed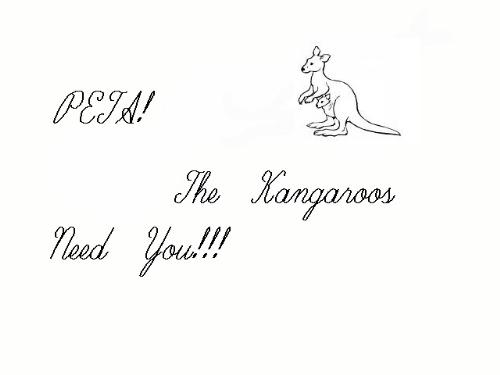 United States
September 11, 2008 2:08pm CST
PETA is needed in Australia. * Australian authorities are searching for a man who beat a young kangaroo possibly to death on video tape (taken by a sicko friend who is laughing on the audio track). The animal was first hit by a vehicle, then kick-boxed to a laughter while attempting to maintain it's feet.
4 responses

• United States
24 Sep 08
No one needs PETA - personally I think the world would be better off without that group of psychos. However, it's obvious you do need a watchdog group that publicly condemns animal abuse. I hope they find the guy and nail him to the wall.

• United States
24 Sep 08
PITA is wildly extreme. Their views on pets are enough to make you vomit. * http://www.rightwingnews.com/quotes/animal.php * I think YouTube is a better weapon than bombs personally. Slip a camera into a nasty place and expose it all over the dang web.

• United States
24 Sep 08
"We have no ethical obligation to preserve the different breeds of livestock produced through selective breeding. ...One generation and out. We have no problems with the extinction of domestic animals. They are creations of human selective breeding -- Wayne Pacelle - Former National Director of Fund for Animals. " This is why all pet lovers should distrust PETA and their associates.


• Malta
11 Sep 08
This is really sick news. I hope they find the culprit and treat him the same way he has treated this poor kangaroo.

• United States
13 Sep 08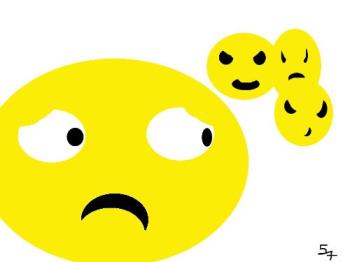 The cops won't, as they must be 'politically correct', but the publicity this piece gets, well, let us say that this fish will be down at the bottom of the pond.

• United Kingdom
11 Sep 08
That's absolutely sick! Those ******** should be shot! I hate any cruelty towards animals, I just cannot bear to watch whilst an animal is suffering, this definitely pulls at my heart strings! People that get off on that kind of thing should be sent to the infamous mental asylum Broadmoore!! Well, I believe in the law of karma anyhow. What they did, it's definitely coming back at them! If reincarnation exists then I hope that they return as an itzy bitzy spider so that they can be trodden on and squished!! I hope they try their luck with a pitbull or a rotweiller!! Andrew

• United States
13 Sep 08
Broadmoore is still open?!? Then that's the place!


• United States
11 Sep 08
That's terrible... I just don't understand how people can be so cruel and heartless. That's just being vicious for no reason!

• United States
13 Sep 08
Apparently the guy wanted a laugh and to show off as Roos have a rep for 'kick boxing' with their own kind, but this animal was both young and injured.