What virus should i look out for and whats the most common?

United States
4 responses

• Morocco
12 Sep 08
hello there is a Several virus and several ways to get them in your computer, that depend about the software you download and the websites you enter to... the good way as the other friends said is getting the good anti-virus, not too Heavy and not take a Eternity to make a Database update, i most use NOD32 which is the best in my eyes.

• Philippines
11 Sep 08
Oh they are so many, the size of virus definitions these days are huge for different types of viruses. It would be better to choose a reliable antivirus that is auto update and combine it with a 3rd party firewall and let them do the watching for you.) And of course safety web practices helps your anti malware tools. good luck

• Philippines
12 Sep 08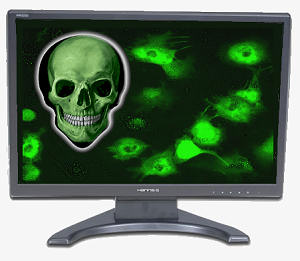 20 viruses!?! Oh my goodness! You must consider reformatting your computer if that's the case. I think the most common kind of virus is the Trojan virus. Worms and Backdoors are also common, and can be easily transferred to your computer through the internet (e-mails, downloads, etc.) As much as possible, you should try to avoid all kinds of viruses, even spywares, adwares, malwares, etc. Install an anti-virus and anti-spyware software. It's one of the most acceptable tips in order to prevent viruses. I use ZoneAlarm Internet Security Suite. It's an all-in-one software (anti-virus, anti-spyware, firewall, etc.) I also use other alternative anti-spyware softwares such as Spybot Search and Destroy and System Mechanic Professional. Reply to this comment if you want me to provide download links for these softwares.

• United States
12 Sep 08
I just removed a bunch of those viruses you call adware viruses

i now have AVG and its an antivirus and fire wall and it also removes spyware its pretty good its much better then my old virus software,

and by the way what do you mean by reformatting my computer i dont mean to sound silly but there are still a few things i dont understand about computers how do i refomat my computer?