Do you resemble any celebrity?

India
5 responses

• United States
14 Sep 08
Not anymore as a child i did i looked like the little girl from the movie andra about a seal that she becomes friends with. i really dont know the girl because i believe i am a few years older than her because i didnt hear that until after people started seeing baby pictures of me. my friend in grade school told me i looked like ricki lake but i had much shorter hair then. now i just look like myself.

• India
12 Sep 08
It is a great feeling if somebody says that you resemble a particular celebrity. Well, in my case, I have gone through that phase. One of my aunt y said in my childhood, that I resemble, Hema Malini,the famous actress of the past days. I felt a lot pleasured and dignified at that moment of time. Even when I was born one of my aunts said that my eyes resemble to that of Hema Malini's. My mother also says that my eyes are exactly as beautiful as hers, I feel so good then.

• India
12 Sep 08
Lol! You will feel happy only if the celebrity looks good... I wonder if anybody will feel happy if someone told them they look like Abe Lincoln for example (he was quite ugly to be honest) :p As for me, people have told me that I look like a choreographer named Kala and I think she looks ugly. :'(

• Philippines
12 Sep 08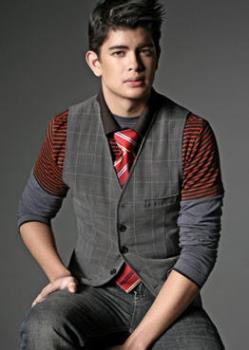 A lot of people told me that I look like a Filipino teen celebrity. His name is Rayver Cruz. I'm not really fond of showbiz but it's flattering to hear these comments. It's like they're telling that I'm a celebrity myself. LOL

•
12 Sep 08
I actually prefer not looking like anyone else. I mean I might not be as beautiful as the celebrities, but my uniqueness actually makes me feel kind of special, knowing that I'm one of a kind so to speak. I would never intentionally dress to look like anyone else either, I can't be anyone but myself so what's the point? I dress in what I think looks nice, and not for any other reason.:)