do you like your life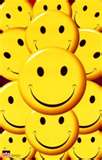 United States
September 13, 2008 2:41am CST
personally i love my life yes there are a few things i could do diffrently but that doesnt give me reason to hate my life i mean i wake up every morning i have a wonder family and it aggervates me to hear people say they hate thier life how could you hate it your breathing arent you taht should be reason enough to love it
5 responses

• Philippines
13 Sep 08
i don't really hate my life..i hate the situations that i am in...sometimes i get mad but not hate..it is such a strong word...i love my life, i love my family, i love my kids, im happy that i have internet access at home...it just makes me feel better and im really looking forward when my kids grow up and we could go out more often.


• Singapore
13 Sep 08
Well i not sure if i like my life but surely i will make my life better in the future that for sure yea .

• India
13 Sep 08
yes dear heaven i like my life and i wish that many lead a life like me and bless me!! i involve many people in mlm with me and help them to lead a happier and wealthier life!!


• India
13 Sep 08
Hi! I love my life and the way it is. I like to do whatever I want with my life. I wake up late, sleep more, wake up early when I really life, eat what I like , dress as I like and live in my own way. Sometimes I feel I must change this lifestyle a bit. I have plans for the way it must be changed and will change it slowly and steadily. This is the only life given by god to me and I like it a lot.