Just watched Beauty and The beast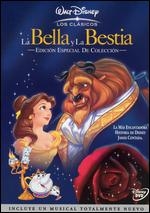 India
September 13, 2008 7:24am CST
I avoided the movie for a long time thinking of it as just the story I knew. Now I watched it and found out how wrong I have been.

It has a cool story line which we already know but different presentation.

What about you. Did you like the movie?
3 responses

• Malta
13 Sep 08
Yes I really liked the movie. I watched it a couple of times with my son. Look at my avaiator :)

• Malta
13 Sep 08
Heheh I hope I am :) Well my wife is not afraid of me... I am usually afraid of her... when she has a temper and has a frying pan in her hand :)


• Philippines
13 Sep 08
Beauty and the Beast is my favorite Disney classic of all time, ever since I watched it when I was little. It's something that I enjoy watching over and over again, even as an adult. I particularly like the songs, especially its main theme. =)