balancing time...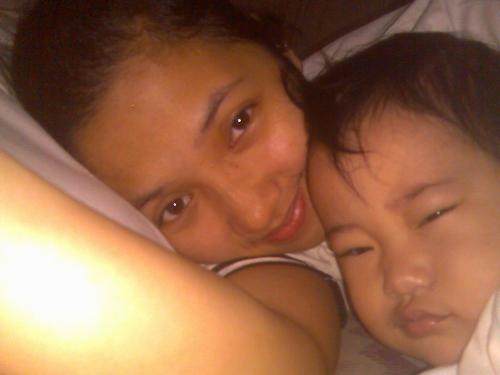 Philippines
September 15, 2008 6:44am CST
i work full time as a call center agent and i am also a mother of two kids. Its not easy to work and be a mom all at the same time. How do you balance your time?
3 responses

• Philippines
15 Sep 08
im a full time call center agent also, and im a guy, me and my wife schedule is graveyard, our son is with our yaya during the night. When we are at home, we make sure to have some quality time with the our baby. Like for atleast 3 hours a day.

• Philippines
15 Sep 08
I'm not really good with balancing time. I'm still learning how to do it. When I was in college, I usually mess up my day because I don't have a schedule. Right now, my focus is just to spend quality time with my family and earning a little doing online jobs. ;D I sure salute you for a being a mom and a full employee at the same time.

• United States
15 Sep 08
Oh, you have it lucky. I am a full time bartender/server, so I am on my feet all day. Then I come home to my two kids. Then I start working on my full time school schedule online. I also, do about 10 different sites such as mylot. There is no balance here. I just go with the flow and do whatever it is I have time for. I know I have to go to work at a certain time and everything else I just squeeze in between. The one thing I have found that helps a little is making lists of what needs to be done such as laundry, grocery etc. Whenever I get a moment I do it and mark it off the list.

• Philippines
15 Sep 08
wow! i think you are very good at what your doing! working,studying and a mom of two all at the same time? i wish i can be like you! I know how hard it it to balance time and hearing your story makes me feel envious! haha LOL i salute you really! happy mylotting thanks!