have u ever bunked school?

India
November 6, 2006 2:45am CST
i have done it manytimes....
8 responses

• India
6 Nov 06
For me the question shud be framed as 'do you remember attending classes'...

• Australia
6 Nov 06
i never bunk school but bunk college couple of times...

• India
6 Nov 06
Oh really those were the best days of life when I was a part of the schooll.. I really miss school life now... thouse friends,... masti.. fun,,, pranks,... everything... and certainly the gang bunks where all the boys of the class make a day off from the schooll... once around a month to make fun... or watch movies.... cetainly could not count in number but they are still in the memories....

• India
6 Nov 06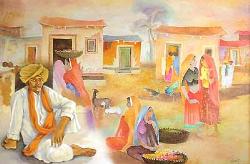 I WAS ALSO OF THE SAMEKIND I USE TO BUNK MY COLLEGES......THE LECTURER USE TO CATCH US & THEN WE USE TO BE PUNISHED I CANNOT FORGET MEMORIES OF MY COLLEGE THOSE WERE THE BRIGHT DAYS OF MY LIFE......I STILL MISS MY FRIENDS.....I AM AWAY FROM THEM NOW.......