Resistant Head Lice, What Is Next?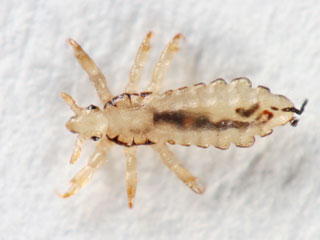 United States
September 16, 2008 10:11am CST
I just heard on Fox News, that there is a super evolving head lice, that is resistant to standard treatment. Ugh, how gross, will these germs and bugs never end. Read the full story here, and check out the ugly thing in the picture http://www.foxnews.com/story/0,2933,421613,00.html?sPage=fnc/health/parenting
4 responses

•
16 Sep 08
Oh my, I work in a day nursery and after school club in the UK and preparing for the usual onslaught of head lice which we tend to get most Septembers. It tends to start with the older after school children and then passes its way down to the younger ones. One tip I will give others is Tea Tree Oil. When I first started in childcare 5 years ago, I was getting them myself from the little darlins'

but now I buy Tea tree oil, and mix some up with every new bottle of shampoo and conditioner I buy. Someone told me about this years ago, and 'touch wood' I haven't had them since. I can only presume it is the Tea Tree and I know it is a repellent to them, so it probably is. As I haven't had them since starting to use it, I won't stop now for as long as I am working with children.

• United States
17 Sep 08
Tea tree oil has so many uses, thanks for sharing. Can you buy tea tree oil, at any local store?

• Malta
16 Sep 08
The problem is that over the counter medication has been widely used to control head lice. That's why head lice has become resistant to such treatments. Parents can take care of their children by keeping their hair short. It's very important not to share combs or hair accessories. Head lice are a nuisance but with a few precautions they can be kept undercontrol.

• United States
17 Sep 08
Sharing personal items is not the only way to catch it. They jump and are quite persistant at getting new victims.

• United States
16 Sep 08
Okay, I know this sounds a little strange, but I've heard that lice don't like dirty hair. Now I'm not saying that you shouldn't bathe your kids, but maybe use some styling products in their hair, and maybe it will help prevent the lice from even wanting to colonize. Also, we should always encourage our kids not to share things with others, even if we really like the person. It's for everyone's safety.

• United States
16 Sep 08
LOL you are too funny, I knew you didnt mean to literally not sure. I homeschool my children, so hopefully head lice will never be an issue at our home. I did know someone, though, who dyed all her kids hair, when one of them got head lice that they could not get rid of. I guess it worked pretty well.

• United States
17 Sep 08
Gee, thanks for the reminder. I read the article and my head is itching so bad. Just the thought of it drives you crazy.

• United States
17 Sep 08
I personally never had them, my little sister did though once, it was not pleasant