No BRs? How do you feel?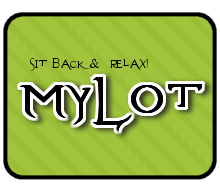 India
September 16, 2008 12:51pm CST
When you just wrote a very good answer, or replied very nicely. You even realised that you had written good enough to get a Best Response. But it happened so that the person didn't turn up for days. You waited till you get a response, however, the person didn't turn up and reply to any responders. You atleast expected some reply! But the person who started the topic is no more in the topic... how do you feel? Do you still expect a reply or a BR?Many a times, I do expect a BR and I feel sad that the person for whom I wrote a reply, hasn't turned up at all. No feedback for an answer which sometimes deserves BRs (I am just talking about in general). Sometimes, I read some answers are so good of some of the users, but they aren't even replied. That is a kind of insult of a responder - to respect the worthy replies! Keep Mylotting Nemo
4 responses




• India
16 Sep 08
i am, feeling sick here to listen a lot on this and I do not think that there is any thing left to discuss more. Go on and have a nice my lotting.My got bless you and irritation in processing and finding.