Alertpay Successifully Goes Under The Knife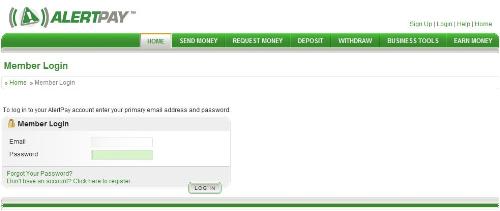 September 17, 2008 9:00pm CST
Lol, I just tried to log on to my alertpay account and found that the new look is now implemented.

It had been in beta but i didn't know they could pull it like this. Itss looking really cool or am just having one of those days

. What do you think of its new look?
6 responses

• United States
18 Sep 08
I haven't logged in to my AlertPay for a day or two so I wasn't aware of the new look. I just had to go do it now so I could see for myself. I think it looks great! Very easy on the eyes, the text is decent size so that it is easy to read, the color contrast is good. Nice job, AlertPay!

• United States
18 Sep 08
yeah, looks good........i just wish the construction workers would have beefed up my scrawny little $2.05 a little bit. oh well, i've got 6 or 7 payment pendings......guess i'll have to wait.


• India
18 Sep 08
its great yaar. I really love the new look. I guess now soon this system will top the charts of payment processors if they start providing a good customer service which is currently lacking.

• Malaysia
18 Sep 08
alert pay and paypal better i choose paypal because i really2 hate alert pay f*
@k
!!! alert pay

• United States
18 Sep 08
It does look really nice. A lot more professional

• United States
18 Sep 08
I like this new look. Sleek and more professional than the older one. Hmm.. I still don't like they color green..

. Thanks for the info.