UEFA Cup 2008; First Round Recap

India
September 18, 2008 2:58pm CST
Hello guys... It is the time of the UEFA Cup 2008 to begin for this year. The three Barclay's Premier League teams have started their campaigns with a bang. The first gave was Lovetch vs Aston Villa. Lovetch took the lead in the 10th minute but with Gareth Barry scoring on his 400th appearnace for the club, nothing could stop Aston Villa coming from behind to win it 1-3 away from home. The next game was between Omonia Nicosia and Manchester City (which have a new look team). This game was all Brazilian with Robinho and Jo playing crucial parts. Jo scoring two goals and Robinho passing and playing well. Manchester City also won away from home. The third game for the evening was between Portsmouth and Guimaraes. Portsmouth maiden Europe campaign began on the right note but not without some hiccups. Diarra gave the home side the lead and then Defoe missed a penalty but avenged it with a second half goal to seal the match 2-0 in favor of Portsmouth.
3 responses

• Romania
18 Sep 08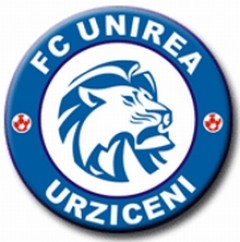 I will only comment the matches I've had some interest in, namely the games played by the Romanian teams. Rapid Bucharest lost 1-0 in Wolfsburg, but I think they should be happy they didn't get more goals! Playing like this, they won't stand a chance in the second leg, even if they will play at home. FC Vaslui, a team that came through the Intertoto Cup, managed to draw 0-0 with Sparta Praha, in Praha. The game was not transmitted, but I hear Sparta had no goal chances - Vaslui was the attacking team! That's good news for the home game!Dinamo Bucharest lost 1-0 to NEC Nijmegen. This is a disappointing result, as everyone here saw Dinamo as the better team. The quality of their football was not so good, and they really need to work on their game for the home game. FC Timisoara lost 1-2 to Partizan Belgrade at home, and that's not a very good news, considering the team already has a very low morale after having 6 points taken by a court decision from Geneva. I don't think "Poli" will manage to win in Belgrade. And finally, Unirea Urziceni, the current (unexpected) leader of the Romanian League, finished 0-0 at Hamburger SV, a good result, after seriously threatening the German goal! The quality of the football played by Unirea gives us big hopes the team will qualify.

• India
18 Sep 08
thanks for the update stvasile......

• India
19 Sep 08
Thank you for the update. I saw breif highlights of some of the games and Wolfsbirg should have won the game 2-0 or maybe even 3-0. I don't believe how FC Vaslui managed to get a draw with Sparta Praha. An extremely disappointing game by Sparta Praha. Dinamo Bucharest lost as well... They should have won the match! Never heard of FC TImisoara and Partizan Belgrade... Hamburg SV... should have won! What went wrong is what I don't know!

• Romania
19 Sep 08
You are right about Wolfsburg. Rapid owe a lot to their keeper for limiting the score. The people at Unirea are very disappointed they didn't score, they had some good chances... It remains to be seen how all those teams will perform in the second leg, the results from the first leg have all been tight, so any team can still qualify.



• India
18 Sep 08
thanks for the update crazysah.......