Drinking Debate: 21 or 18?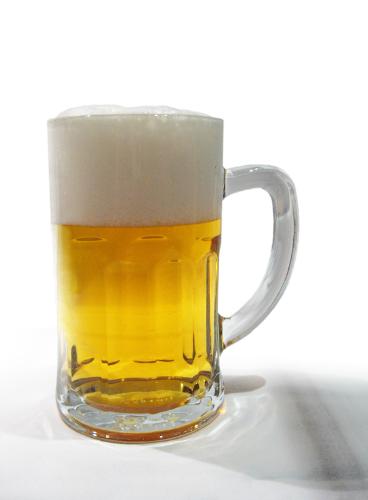 United States
September 20, 2008 12:25pm CST
Drinking Debate: 21 or 18? Some people think the drinking age should be lowered to 18. I on the other hand think 21 is even to young. I feel the drinking age should either stay the same or go up to at least 25. I think 18 is just stupid && I hope they don't change the drinking age, unless it's to up the age. What are your views on this? 18 or 21? Maybe 25? Let us hear your feedback on this matter...
3 responses

• United States
20 Sep 08
I think that it doesn't matter if you raise the drinking age or not, there is always going to be those underage and drinking. And there is also going to be someone willing to buy it for people underage.

• United States
20 Sep 08
Honestly i can see the pros and cons of lowering the drinking age, but it would cause about as many problems and it would solve. It should be left alone simply because there is no other solution.

• Canada
20 Sep 08
I live in Canada, so the drinking age here is 19. Many people come up here from the States to drink before they turn 21, just as many Canadians go to Quebec where the drinking age is still 18, so that they can drink in bars before they turn 19. Personally, I think it's silly that we've decided that a person is responsible enough to drive, gamble, vote, buy XXX material, but they can't drink booze. I would be in favour of lowering the drinking age to 18. The minors who want to drink are going to do it no matter what, so the best we can hope for is to keep them educated and informed, and hope that they will make smart, responsible choices about their drinking. There are many places where the drinking age is even lower or non-existent. I think the major difference in these countries is that drinking is more cultural and a part of family life and celebration, as apposed to a coming of age ritual where people go out and tie one on like it's going out of style.

• United States
20 Sep 08
You do know that these places like Canada && Quebec that allow the drinking age to be 18-19 are now trying to move the age to 21? Studies show that more accidents involving drinkings are higher in the places that allow 16, 18, 19 year olds to drink. It's only a matter of time before the age is 21 all over or 18 all over. For drinking that is.



• United States
22 Sep 08
Yeah... I guess if you have to be 21 to drink, then why not make it 21 to fight for our country? Or the other way around... 18 to drink && 18 to fight... although I feel 18 is to young to be drinking, but when I think about it, maybe we only feel that way because thats how we were raised? I don't know. The truth is, 18 does make you legally an adult. So many things they do with all these different laws is just confusing if you ask me.