Question for you people

United States
7 responses

• India
20 Sep 08
you've gotta be kidding man!! obviously its J. R. R. Tolkien.. the greatest fantasy, folklore writer of all time... but most of the work we see now is arranged by his son christopher tolkien but published under j.r.r.tolkien's name... all the maps and illustrations of lord of the rings are also done by christopher tolkien

• India
20 Sep 08
Oh you just got ahead of me man. I was hoping our friend in here was going to give me a prize for that ha, ha, ha, ha. well the question is nothing. But I could not understand the meaning of "without cheating" as if anybody has to refer to the cover of the book.

• India
20 Sep 08
ha ha.. well it looks like there's no prize anyway.. so it doesn't matter who posts first


• Kenya
23 Sep 08
frankly speaking i don't know both, very sad indeed.

• United States
10 Sep 11
Just like everyone else has said, it was John Ronald Rohl Tolkien. I think he was a pretty good writer considering he was also an English professor and one of languages.

• United States
20 Sep 08
tolkien. In my personal opinion, the movies are better than the books. The whole walking down a street for 500 pages just isnt too appealing to me.

• Romania
20 Sep 08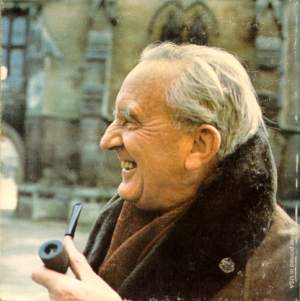 I believe most of the people who've added "The Lord of the Rings" as an interest on myLot know it was written by J. R. R. Tolkien. On the same table as my computer I have 6 books written by Tolkien: The Fellowship of the Ring, The Two Towers, The Return of the King, The Hobbit, Silmarillion and Roverandom. I must admit I haven't read them yet (I've just bought them), but I'm looking forward to reading them.

• India
20 Sep 08
JRR Tolkien. I guess I should get a prize. i do not understand the purpose of this question. What were you thimnking my friend. You obviously know the answer.