Can the Republican's claim the Pro-Life Banner?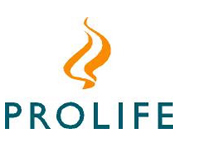 September 21, 2008 2:43am CST
There are a lot of very smart people in the Political discussion group on MyLot. Help me out here. I am having discussions with my father and sister on the anti-abortion platform of the Reublican Party. Have there been any true anti-abortion bills passed in President Bush's term in office? If there hasn't been any, how can the Republican's continue to claim the pro-life banner? Doing some research, about the closest I could come up with was House Bill 123, "Prohibition of Public Funding for Abortion," back in 2003 and House Bill 241, "Partial Birth Abortion Amendments." The Republican controlled House and Senate let it die and no Republican was willing to bring it back around. Why? Bush did not push for congress to give him some anti-abortion legislation. How do the Republicans continue to claim the mantle of "pro-life?"
2 responses


•
21 Sep 08
But Laglen, they had 8 years to do something. Even if they didn't pass it to at least get it in front of the senate for a vote would have been something. For Bush to at least have called the speaker of the house and asked him to move on some legislation would have shown more of a right to carry the banner. They didn't do it and so only use the banner as a way to try and "stir" things up.

• United States
21 Sep 08
I already said most of what I wanted to say but I wanted to add that I agree that the right doesn't want to let go of this issue because it's something they can use to energize their religious base. They don't want to lose the "My opponent likes to kill babies" line which is ridiculous and as Obama has said on several occasions there are those who will never change their mind on the abortion issue but that doesn't mean both sides can't work together to decrease the number of abortions and the reasons some women feel compelled to seek them. This could turn into a very long, drawn out post but I won't do that! Annie