have you ever see 2 rainbows? - pic inside -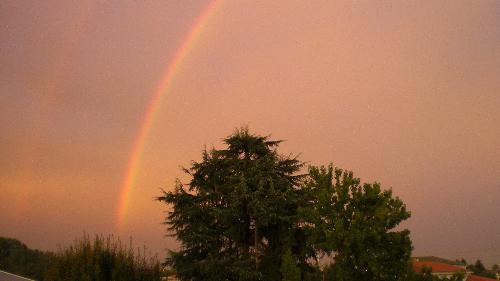 Italy
September 21, 2008 5:02am CST
here's a shot took from my bedroom in a rainy day near the sunset!i never see 2 rainbows at the same time in the same place!here's a shot, not photoshopped.
2 responses

• Australia
21 Sep 08
I have been lucky enough to have seen the two rainbows but did not get to enjoy the sight as I was driving at the time ,but I do remember thinking, wow two pots of gold.lol

• Malaysia
21 Sep 08
Nope, i have never seen 2rainbows at the same time before. It must be very beautiful. However, i have pass through rainbow before, it's a round rainbow, and I'm in my flight flying back home from a vacation. The airplane pass through the rainbow and the pilot announced it to us.