Is there a legendary jersey number for you team?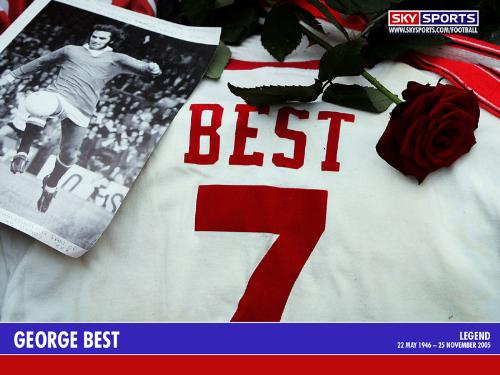 Romania
September 22, 2008 11:43am CST
I came up with this topic after watching a short material during the Chelsea - Manchester United break. It reminded me of the exceptional players United had alog the years that wore the no. 7 jersey: George Best, Bryan Robson, Eric Cantona, David Beckham or even Cristiano Ronaldo. Those exceptional players make the 7 jersey the best number in United's history. My favorite home team, Steaua Bucharest, also has a player that made the no. 7 jersey famous for this team's fans: Marius Lacatus, a legend for the club made that number famous. Many national teams have legendary jersey numbers. Romania and Argentina had exceptional no. 10 players, that will probably never be taken the title of best player ever for their countries: Gheorghe Hagi and Diego Armando Maradona. Does your favorite team have such a special, legendary jersey number? If so, what player made it so famous?
5 responses

• Malta
22 Sep 08
The number 3 is a reserved number for my team inter. Giacinto Fachetti, world cup winner and 2 time champions league winner.

• Malta
23 Sep 08
Thanks! Also Facchetti was president of Internazionale for 2 years.

• Greece
2 Oct 08
I think that Number 9 was exceptional as great scorers wore that jersey in panathinaikos such as Krystof Warzycha... The other exceptional number was the keeper's 1 cause most of the famous keepers came from panathinaikos oikonomopoulos, wadzik,nikopolidis,chalkias, etc and as for #7 is another one cause was also wore by one of the best players in greece Saravakos. the bad thing is that in the current team these jerseys are used by not such good players :(

• India
2 Oct 08
I think the jersey no. 10 was made popular by the likes of Maradona and Pele before him and since then I think it has become a global phenomena that the no. 10 is the spot for the best player in the team. But what the heck a jersey does not maketh a player, a player makes the jersey!! :) Cheers! Ram

• Ipswich, England
23 Sep 08
Hi there Vasile. I think you already answered for me but i will say it myself anyway: My team's famous number is number 10 - Gheorge Hagi - as you guessed it i am talking about Romania's soccer team. I am not really into club teams...

• Pakistan
23 Sep 08
I'm a red devil too so I agree that the number 7 is extremely special for Manchester United. All of the best players United have ever produced mostly wore the number 7 jersey. Cristiano Ronaldo and Beckham to name some.