Controlling behavior: when to call it what it is?

United States
September 22, 2008 2:56pm CST
I have had a few people that I have met over the last two years that have issues (I guess), with cell phones and connectivity. Do you answer your cell phone everytime? How often do you feel people and friends (be specific), should expect you to call them answer etc? I can see if you tell them that you are going somewhere and you wish to have a back-up for security to check on your well-being; but come on? Is this a new form of controlling behavior? I am really starting to wonder about it, because my old friends don't do that. Tell me what you think? Thanks ahead.

4 responses


• United States
24 Sep 08
I understand your point of view, it comes tho in the life of your kid a time when they start reaching an age that a cell is all you have, you are assuming your 14-17 kid is at school, at the friend's home, etc, it is an act of faith, and if one is lucky yes, they are there, where you drop them, whithout taking off somewhere else. As parents, we do our best.

• United States
22 Sep 08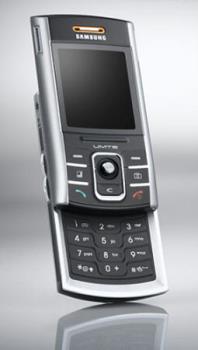 I think that people don't do it with that intention, but eventually we cater to it and allow it to become that. I for one will very seldom answer my phone. I let it ring to Voice mail. then I will answer my voice mail when they leave a message. other wise I just let it go on.

• United States
24 Sep 08
I often let it go to voicemail if I am unable to answer. I am going to confront the person politely about this. I will say something like: "I am not tied to my cell phone, and won't always answer". That way, they know that I can't be controlled in any manner. The decision is up to me.

• United States
24 Sep 08
Even better than that put that type of polite message as your voice mail message. that way there is a constant reminder of that fact.

• United States
22 Sep 08
I guess those people are just lonely. The thing about increased connectivity is that it does leave some people lonely at the end of the day. Simple talking on the phone to people can only get you so far socially. There are times when my family will call me once every couple of days or sometimes they might go a week. We call if we have something new to say (they live 1,000 miles away) or need to let me know about something or ask me something....sometimes they call to just check on me. It can be really annoying when people "phone stalk" you. I have known several phone stalkers, one of them being my step-mother-in-law. I suppose that it is a form of controlling behavior because often the victim feels like they are being forced to talk to these people. What I did was made the conversation as boring as possible and my phone stalker soon realized she wasn't going to get any gratification for her behavior from me! Psychology at its best...watch out phone stalkers! LOL...

• United States
24 Sep 08
Phone stalking is not going to be tolerated. I wonder about the lonely thing. The real question is: Are they simply socially impaired to the fact that annoying is not a friend? or Are they trying to be annoying. I will ask them about it and see what the deal is.

• United States
24 Sep 08
I only have few friends that I would truely consider friends but we talk about 3 - 4 times a month... Being a friend doesn't have mean that you're attached at the hips, or in this case at the ears... If I'm not in the mood to talk to anyone, I won't answer my phone no matter how many times they call... I definitely let them know for whatever the reason, I'm in a mood to be alone & I don't feel up to being bothered... It goes both ways... If I call someone & they don't call, I leave a message & just in case, I'd send them a text message & leave it at that... My life doesn't evolve around my friends... I have a life of my own... I don't intent to waste it on waiting around on someone else's terms or for them to call me... As far as my daughter goes, she's not old enough that she has no business being somewhere alone... She would be with someone that would have an access to a phone if something were to happen...