What Would You Do If...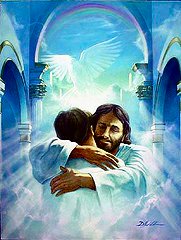 United States
10 responses


• United States
24 Sep 08
I have no idea. I can only guess. I guess I would go to my moms. and call my friends and family over there to have a nice long afternoon visit. Food Friends fun Fellowship.

• United States
27 Sep 08
I'd call ALL my friends & family & tell them how much I love them!!!

• United States
24 Sep 08
I would first call my kids and tell them what's up. Then I'd let them know where all the stuff is they'll need. I'm donating my body to the Body Farm. They can do forensics research with it. Oh, yeah. Call the pastor of my church and let him know. Then I'm going fishing with my good friend Debbie, who will take me on her bike. That will be a nice relaxing way to go out. Of course, I'll come home before the deadline.

• Canada
23 Sep 08
I would call all my relatives and tell them I loved them, I would visit my lawyer to make sure all my ducks are in a row, then I would call my friends to visit me whilst I smoke a big fattie for the rest of the day and die laughing my a$$ off with them.

• United States
23 Sep 08
Healthy attitude there lady!!! Sounds like You're Gonna Party Like It's 1984!!!

• Australia
24 Sep 08
Crikey! Well, I certainly wouldn't feel bad about having a huge lunch with lots of cakes. Trouble is, when I'm really upset about something I can't eat, so the pleasure would be ruined. Wouldn't be much point reading, as I'd be unlikely to find out how the book ended ... and I wouldn't want to tell my family or friends, either. Maybe I'd just go sit on the beach somewhere by myself.

•
23 Sep 08
Hi LadyM-I would spend the rest of the day doing the things that I love to do and see my family if possible some friends too...hugs littleowl

•
23 Sep 08
Hi LadyMarissa, I spend my day eating all the food that that was bad for me and gorge myself on them and play all my favourite CDs till I go off to the other side. Tamara

• United States
23 Sep 08
That would be a nightmare for sure. I would hope that my doctor's appointment was early in the day and not late afternoon for starters so I could get a 2nd opinion. I would definitely want my daughter and grandson to be with me, my husband and other kids and grandkids plus my brother and his family. My daughter and my brother live out of town so it would take them hours and hours to get here.

• United States
20 Oct 08
I would invite them all ( friends and relatives) to do something fun with me!

• United States
20 Oct 08
First I'd see my other Doctor and make sure the first one wasn't nuts. Assuming He wasn't I'd let both know they weren't getting paid.(whatta are they going to do, Sue me?) After that I'd have some writing to do so folks aren't left wondering my fianal wishes. Buy some smokes, Catch a movie, Take the last of my ammo to the range for my favorite kind of fireworks, Eat lots of pizza, shoot pool and bowl as long as my bad back would let me. Do it all with all the frinds and family I could drag along. make sure everyone has camaras so they have lots of pics at the wake. Remind them all to enjoy the wake- it is a party after all. And if there is time, drop into DC to visit the monuments and Historical sites. it's really the only thing I can think of on my bucket list. Theres other things I'd like to do but I don't regret not doing them before now.