IAM PROUD TO BE AN INDIAN ..ARE YOU..?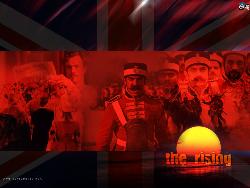 India
November 6, 2006 8:04am CST
I always blame god for not giving me what i have asked for...But i have always thanked god for making me an Indian..that indian whose hearts always excites when i hear the name INDIA in anywhere any place...and every INDIAN feels that..thats spirit of INDIA..
6 responses

• United States
6 Nov 06
I am not INDIAN at least not India Indian...in fact I am part United States American Indian, which was derived from the name Indie due to Columbus' collosal mistake when he found the Americas. I think you should be proud to be where you are from. Your country believes in ideals, and the future which is the way it should be. I believe in my countries ideals. I might not always believe in the idea...of my President but he does represent us and thus I support him as our countries leader. I voted for a different President and though the man I chose to be leader did no make it the leader my country has should have my vote of confidence in our countries over all beliefs. You should be thanking God that you were born in Inida, because your country is as great as any other.

• India
6 Nov 06
WHAT YOU TOLD IS ABSOLUTELY RIGHT...I JUST PLACED MY POINT OF VIEW..EVERY COUNTRY IS GREAT WHEN THEY HAVE PEOPLE WHO REALLY CARE FOR IT..LIKE YOU DO


• Hong Kong
16 Nov 06
I am not an indian but am proud to be filipina.