What kind of music do you like?

Canada
5 responses

• United States
24 Sep 08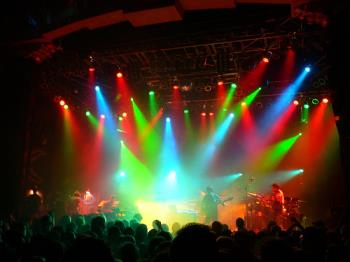 i like a lot of different kind of music... i used to be more picky about what i listened too but i've grown more open to a lot of different types and mixes.. although i still don't care for rap and a few others. i can listen to some of the songs. my favorite kind of music is rock and roll, oldies, punk rock, and anything rock lol, i like country and reggae. some metal.. just anything that sounds good to my ears. i love music and i am always listening to it.. love my ipod. hehe bring that thing everywhere with all my music.

• Canada
25 Sep 08
I like pretty much anything except for opera , fiddle and jazz or blues music . I like a song that give a story where I can somehoow relate to my own life or something with a really good beat that you can dance to :) I really enjoy listening to musci and the louder the better :)

• Ireland
24 Sep 08
I also like rap music and I love to watch people singing and doing the actions to it. I like most types of music but my favourite is classical and ballads. I don't like heavy metal or blues music. They are alright in small doses but after a while they noise just gives me a headache.

• India
24 Sep 08
i am a peace full soul. so i like any soft music which make me cheer up. Specially sitar sound. And i do like old hindi film songs.