Don't touch ME!!!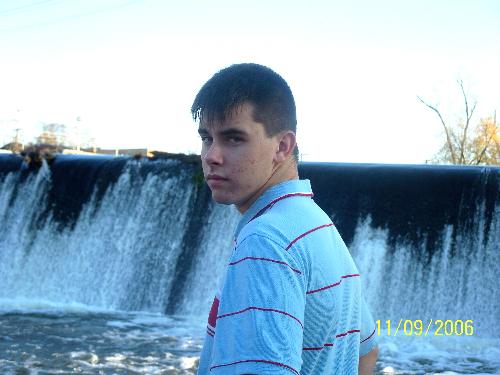 United States
September 24, 2008 10:37pm CST
Does people just not understand those three little words? Their is this guy at work that keeps on trying to tickle me in the stomach. I've said STOP. Two or three time. Then I had too get ugle. And just say DON'T TOUCH ME . Why don't they get it. Are they stupid.? I have a problem with anyone touching me. Is there anyone else like this?
9 responses

• United States
26 Sep 08
I would have a real problem with some guy at work trying to tickle me! Good grief!


• United States
28 Sep 08
I don't think he'll be bothering me again. He got the Message.

• United States
29 Sep 08
You go girl! (ER, good for you!) We shouldn't have to even worry about that type of thing!


• United States
29 Sep 08
Touching is a very touchy situation, and it can be a hard situation to deal with, but we should always try to tell the person up front how we feel, if that does not work, then we have to go to a boss and tell then, even though it may be really hard. I really don't have a problem with this as I'm so outspoken.

• United States
1 Oct 08
I'm really outspoken also. Rather loud at time, if I need to be. I got my point across, well. And he got the point. We are still working together fine. He just knows now not to put his hands on me.

• San Marcos, Texas
26 Sep 08
Walk..you have every right to tell anyone what you want them to do or not to your body and this guy is way off..I'm proud of you.. Now come over here and let me tickle you...

but i'm playing...


• United States
26 Sep 08
Hey Kitty, Love the new aviator. You know I'm gonna stand up for my self. I'm not gonna let a pitiful excuse for a guy touch me.

• United States
25 Sep 08
[i]Hi walk, There are friends who love to tease the person especially when they know that we don't like it..LOL! I have a friend like that and it is really very annoying and irritating, they know that I can't stand to be tickled and they will do it once I will not notice them and I will be jumping and shouting loud and it makes them so happy! ANyway, we are close friends so we never end up fighting..LOL! Maybe this guy loves to see you when you are irritated..LOL! Or maybe, he just love your attention! LOL![/i]




• United States
26 Sep 08
It's not that I don't like to be tickled, I don't like to be touched. At all. I think he knows how I feel now. He didn't touch me today.

• China
25 Sep 08
I am very sympathetic to your situation.i thought that those are bored.isupport you to shout "Don't touch ME".wish your life happy!


• United States
26 Sep 08
That is exactly what I done. I told him that I didn't like to be touched. I told him how serious I was, and that it made me feel uncomfortable. I think he gets it now.

• Philippines
19 Oct 08
of course if you are a girl, surely, touching you in our stomach will be a big issue to you but if you are a boy,it doesn't matter really? There are people around us who is very close to us that we are comfortable even if they touch us while there are some that we don't want to be touched at all. I suggest that if he can't understand the words "don't touch me" then be the one to avoid him. Surely, he will get the message.

• United States
24 Nov 08
Well he got the message. But that's not a good solution. In a work place, one should not have to avoid a person because of the way we're treated.

• Australia
8 Oct 08
I'm really sensitive to ANYONE touching my stomach...it is usually only during an intimate moment that this happens so to have a stranger or even a workmate do it would send me round the bend. The problem is that when someone touches my tummy, I see red and even though I'm normally non-violent, I want to smash the persons face in ....especially if they don't stop immediately...its a real mood breaker I can tell you. I have to warn new people in advance not to touch my tummy and some think I'm joking.....

, stupid b
@st
@rds
.

• United States
24 Nov 08
Alrighty then. I guess the name Ms Tickle, and the big smile there could be a little misunderstood then huh? Just kidding. I agree. People don't get what no means. Makes you want to knock there head off sometimes.

• Philippines
3 Oct 10
Yeah, some men are really stupid not to know that they can't just touch any woman they like to touch even if they are their friends! We still need to tell them not to, it's either they are playing dumb or they just simply want to make a pass at us :(