Outrageous and weird hairstyle

Philippines
September 25, 2008 9:36pm CST
For once in your life, have you had an outrageous and weird hairstyle or hairdo? Me, I had a couple of numerous weird and outrageous hairstyles. When I was in college I had my spiked hair dyed lime green and during my early days in working, I sported a Mohawk that lasted for at least 3 months or so. Also, when I was still in my adolescent years, I remember having spiky hair on the side and bangs on the other side. Kinda like the new wave thing back then. I miss those simpler days.
4 responses

• Philippines
26 Sep 08
simpler days?

mine was when I had my straight shiny hair turn into a dread locks. Imagine the shock of the people who knew my hair. Another one was when I cut my hair super short, the same reaction I got, people were so shocked of what I did saying that I should have not cut my hair. It is not outrageous as you did but well I got the reaction I want



• Philippines
26 Sep 08
Wo jamaican dreadlocks. That's nice. Kinda like Bob marley and the wailers. Thanks for sharing my friend. Have a good one.

• Philippines
26 Sep 08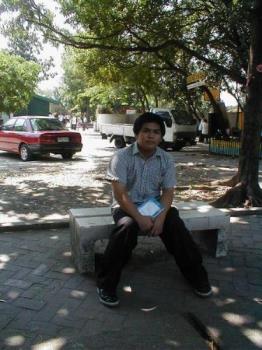 I once tried to grow an afro. It wasn't really that weird, but look what it did to me...Heehee. It grew longer, looked fluffy, but not afro. Imagine that hair thicker. So I look like a mountain man on plain land.

• Philippines
26 Sep 08
Lol. That is so outrageous and it went on a different way. Thanks man for sharing. Have a good one.

• Jamaica
26 Sep 08
am a boy and the worst hair style i ever saw was my sister hair style.lol

• Philippines
26 Sep 08
Wow. Can never imagine. Thanks for sharing though. Happy mylotting.


• Philippines
26 Sep 08
Yeah I miss college days too. Thanks and have a nice day.