I forgot my yahoo password??? What to do now?? [UGENT] !!!!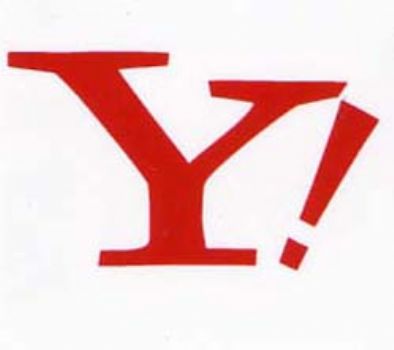 India
September 26, 2008 5:29am CST
I have forgotten my yahoo mail password. What to do?? I have the password stored in my yahoo messenger, As remember my password and stuff like that. Well what to do now?I can open my mail from there,but then i cant even do the security question becasue i dnt know anything, or what i kept it as. Even if i can open my mail to go 2 my account, i need my password to verify it. please tell me what to do?? URGENT!!
6 responses


• India
26 Sep 08
i like this whole idea about contacting yahoo, but from where do i contact them and stuff like that?? Becasue i really dont know where i can contact them from. I really need this mail id. becasue it is connected with my paypal and alertpay and the other sites. It even has all my friends and all. I will be in a big problem , if i cant even do anything to save it.If you do come to know anything please do help me buddy .Well anyways happy mylotting and thanks for replying here .:)


• United States
26 Sep 08
you are bad as i am.lol there is usuallya little box that says forgot your password? that u can goto. if you fiond out what it is write it down like i have to. lol you are too young for this. lol good luck!!!!

• India
26 Sep 08
Hehehe, Am not that bad. lol. Well i tried all that stuff. Been trying since a long time that i think my account must have become locked. Well i cant do that forgot password thing becasue i dont know about my own security questions. WEll becasue what i think that i had always put them truly only, but when i reply in that box truthfully, It says , sorry, wrong match and stuff like that. Well i really dont know what to do. Have tried all this forgot password thing. I need this mail id becasue it is connected to my paypal and alertpay also. Well anyways thanks for replying here and happy mylotting :)


• India
26 Sep 08
Hey buddy. Well when i signed in this id. I remember i didnt hav eany other mail id. so i didnt even put any other email .. so that this could even happen. well i really dont know what to do now. I am soo stuck in my life now. Well i am really hoping that i get some answer. Anyone. Can i contact yahoo and talk to them about this? well do you know any other ways to do this?? Please if you do come to know , please help me with it. Thanks in advance . Happy mylotting :)

• United States
26 Sep 08
the only thing that you can do is go through the security questions to retrieve your password. maybe once you see your security question it will trigger the answer to it.

• India
26 Sep 08
Well yahoo has changed. I tried doing that but there is nothing like security questions and stuff like that. they have chnaged it to asking about the country where you reside and my date of birth and stuff like that. Well i can answer that, but what i cant answer is that , the postal code. becasue i have stayed in soo many places sincethe past 2-3 years. And now i am soo stuck with things and i really dont know what to do. !!I cant even go 2 change my password, Becasue to enter the account information page, i will have to tpye my password again. Well anyways i really dont know what to do. If you come to know please do help me . thanks . Happy mylotting :)

•
27 Sep 08
Hi genminipunk, When you go into to sign on there is a thing that say forgotten your password? then clich on that and go from there. Tamara

• India
26 Sep 08
listen carefully , the first step you can take is (only if you have mention your alter email address while sign up) you can ask them to send your password on your alter email address. but i guess you haven't did so, while signing up. ok so you say you got your password store in messenger, let me tell you the trick, while login you might see the password in stars i.e asterisk (*), or you might not so you can try login in again with no internet connection, so that it wont login you automaticaly and it will show you the password but in asterisk, so now i will suggest you the asterisk key tool from here http://www.lostpassword.com/asterisk.htm and now after installation you will come to know the process. thankyou