Fireplaces?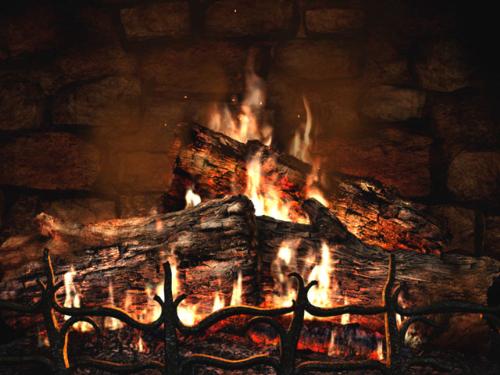 United States
September 27, 2008 11:45pm CST
There is just something really nice about a fireplace. It can provide the room with heat as well as just be a comforting thing to look at while the logs are burning. And, of course, there is something romantic about fireplaces for most people. So, how about you? Do uyou have a fireplace in your home? Do you use it regularly? Or, does it just sit there waiting only to be used in the cold of Winter? Or, do you never use it at all?
5 responses

• United States
28 Sep 08
We have a fireplace downstairs in the living room. We only use it during the coldest of winter in California. Last year, our little doggie (her first year with us) spent so much time in front of that fireplace it was so cute! Cleaning the fireplace area is no fun though!

• United States
12 Oct 08
Thank you, thank you, thank you. It IS starting to get colder here.

• Indonesia
28 Sep 08
I am living in a country with only two seasons. yeah, I am living in a tropical country so we don't have winter or fall, or summer or spring. Everyday is spring and summer for us. We only have hot and rainy seasons, so yeah, you cannot see snow. That was why we don't have any fireplace in our home, even it is there it would be only a home decoration and never be used, because the weather is hot enough without the fireplace. LOL.

• United States
28 Sep 08
I wish our house had a fireplace. My dad has one in his house, but I don't think he uses anymore. He used it all the time when I lived there. I would use it if we had one in our house. It really helps with the heating bills in the winter time. I miss having a fire in the fireplace.

• United States
28 Sep 08

Fireplaces are fabulous! I really love them. The fake ones sell really well, and I don't see why. They're not that attractive, and that wonderful scent is missing. If it's a real one, I love a fireplace.

• United States
28 Sep 08
I love a fireplace, and often have wished there was one in this house, especially in the Winter. You think I get too close to the heater? Ha! I'd really be close to a fireplace

Fireplaces are very special things and can be nice and romantic as well