Great 16:9 wallpapers for you (I)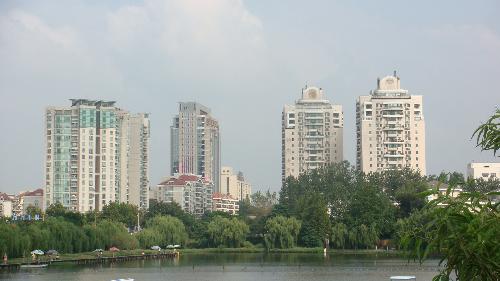 Hong Kong
September 28, 2008 10:23pm CST
It's a nice day, so I went out to take some photos this morning. My digital camera could take the 16:9 pictures, so I did take some 16:9 pictures as the wallpapers for my computer. If your computer is using the 16:9 display, and if you like it, just take it!

This is a lake just nearby where I am living.

PS: I wanna upload more pictures, but it seems only one picture is allowed in one thread. Reall hope mylot team could get rid of this limit.

A nice day!
2 responses

• China
29 Sep 08
Hello,maximus2006,I like to take photoes too,and I love to upload photoes.But I don't have a camera,I see you don't come to mylot often.And your site is good enough,Good luck!

• Hong Kong
29 Sep 08
hi,kekexinfeng, i have been busy with my preject these days, and if i have some free time, I put most of them to my blog and site. so i don't post too much now, but I do come here every day, just without posting discussinos or responses. Mylot is one of my favoriate site, and I would never lose it. if you can stick to mylot, you can buy a digital camera just with the payment from mylot!

I took those pictures just in order to share with friends who are using 16:9 display monitor, and this is a test discussion to see if it works. but i found that the picuture was shrunk by mylot, so it's not suitable to be a wallpaper. really dissapointed.

Feel glad that you like my site, and hope you can check the new update if you have free time.

have a nice day!

• China
30 Sep 08
Oh,sound great!,I don't have a camera,and I wish I will buy one using the money I earn on mylot,good luck!


• Hong Kong
4 Nov 08
ya, it's like xuanwu lake, but actually it isn't. it's the yuya lake. I just live nearby this lake.

It's not so large as xuanwu lake, but it's also very beautiful. I like to go for a walk around it every evening.

have a nice day!