marriage or not

6 responses


• Canada
6 Nov 06
I think that so long as two people love each other and have made a commitment to each other, that is what is important. I am married, but I have cousins who are not. I don't think that my relationship is better or more stable than theirs.

• United States
6 Nov 06
Marriage is the most important thing. I think that you need to make sure the person you want to marry loves you and you need to be completely honest with each other.


• United States
6 Nov 06
Yes, I think marriage is very important. It is so important if you have children. Children need both parents, and they are much happier and well adjusted if both parents live together. And, I believe the Bible teaches that we should have one husband or one wife. Divorce is too easy in our society. If you don't like what some does, you just get a divorce. Marriage takes work and the results are well worth it.
• United States
6 Nov 06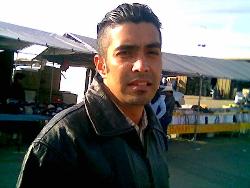 I think it now really depends on the couple. I know many couple that have lived together for awhile, then they marry and within a year they are divorced. Why fix what isn't broke. I personally have been married 2 times and now I am living with my boyfriend, we just completed a year together and it's great. We are fine the way we are.