Do you fall into Mylot "booby traps"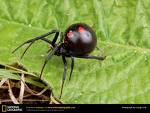 United States
October 2, 2008 8:50am CST
You come into a discussion innocently trying to give your opinion because the poster asked and then you get attacked by them because your opinion does not agree with them. Me, I have been attacked for answering a discussion outside of the cliche and nearly been ganged by other users. But I think its just as sly to start a discussion and then make a person feel 'bad' for answering in a way that disagrees with you. I have had to rethink my approach too.
4 responses

• United States
2 Oct 08
LoL i think your title is very funny. But it is very very true. That happens to me everyday, people try to ask so nice and happy and ask for your honest opionion on some topics but when you actually give it to them they get angry, i think they do this on purpose because they want more replies to their topic so it can get popular. I think that is a really low way to get more money.

• United States
2 Oct 08
oh, tactical--never thought of that, I think it might actually work for them

• India
2 Oct 08
I have never been attacked byanyone so far. I have had differing opinions with people but then difference of opinion only generates discussion. If we all agree 100% with each other then what is the point of discussions? Diffe4rence of opinion should be taken healthily. One must learn to accept other people's opinion. Not only in MyLot, society too must have tolerance. Intolerance is the root of cause of discord in society. If Salman Rushdie writes a book and a certain section of society does not like it,they issue a "Fatwa" against him. Why this in toleance? He is entitled to have his say and maintain his opinion.

• United States
2 Oct 08
thats a shame, I would not like that if people began attacking books just because they did not agree with it. I would never support censorship of book

•
2 Oct 08
I have had this problem to. A discussion is meant to be about different views being listened to not just one slant on an issue. Just carry on with your answers and do not rethink your approach. Do not let these people win. Be yourself and keep going with the non cliche approach. I can only be myself and if people do not like it - hard luck.

• United States
2 Oct 08
Well, now I know how to pick them out but the new users probably do not and its becoming like a rite of passage or something. Lately I have been staying out of them or if I see that only people who AGREE with the poster responded. If I feel like the topic is important enough I will stick my head in but only if other people who were willingly to disagree answered. I think its useless when you have a totally one-sided discussion going on.

• Singapore
3 Oct 08
So far, that had not happened to me just yet.. No matter what, i will just respond with my own opinions and i dun care if i'm with the majority or agree with their thinking.. As mylot allows freedom of speech, of course i'm free to voice out what i think.. We are not robots, and why should we follow htings blindy when we dun even agree to it.. ANd for ple whom ganged up to attack ple, they are just too narrow minded, or maybe they think that the whole world owes them something, and that they must be right in everything that they say.. lol =D SO next time, we will just skip their discussion if there's any, or keep opposing them and see what they gonna do next.. lol