Unisex Public Bathrooms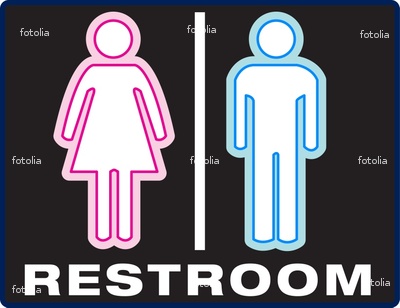 United States
October 2, 2008 5:36pm CST
This might sound a bit odd or down right "Weird" question but has anyone ever use an unisex public bathroom? I remember as growing up in South Korea, I remember using a public bathroom & it was unisex bathroom... Even when I was in school there, there was so "girl's room" & "boy's room", it was all unisex bathrooms in school... I'm not talking about those 1 person bathrooms that either man or woman can use 1 person at a time but I'm talking about full blown multi-person bathrooms that many people at once use... I don't know what brought that idea into my head but it just dawned on me that I've never seen it here in U.S... Any experiance with one?
4 responses


• United States
3 Oct 08
Sorry, no experience with one. The closest I've gotten is the family restrooms that are really just one square bathroom in public. I think it would be strange to see since I am not used to them.


•
2 Oct 08
I've not seen these. But recently there have been a couple of occasions, where I have used public bathrooms (or public toilets as we say in the UK) and they have been a bit different. As you can see from my Avatar, I'm a bloke. In Holland over the summer went to use a public restroom at a railway station. I wanted a "sit-down job" or to do "a number two". So I went to the 'men's' and all there was, were urinals! Not a cubicle or stall to be seen. This was a bit strange! So I went to the attendant. She kinda explained that the cubicles are shared with the woman and so I was directed to wait in line with the females, though I noticed the males were only allowed to use a certain section of stalls! (Guess some men are quite messy and the ladies understandably don't like this!) Quite disconcerting, when one isn't used to this system. Then, going to a London nightclub, last month, found a similar situation, though there wasn't a queue this time! It seems that space is becoming at such a premium at times, this arrangement makes the most economic sense! LoL! What a discussion!!!