why do girls have to LEAVE their parents place after getting MARRIED.....?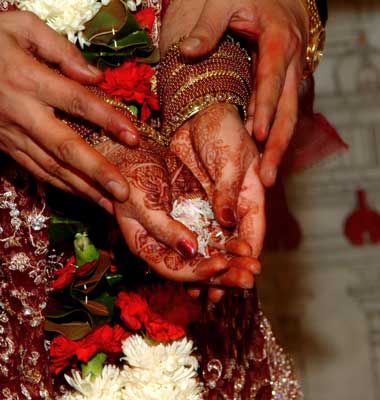 India
October 3, 2008 4:49am CST
i still dont understand the traditional, culture regarding marriage.... why should a girl have to leave her parents place after getting married.... that to for a person who is just stranger...... for him girl to leave her birth place.....
5 responses

• United States
23 Nov 08
i guess i never thought of it but i know these days women would not like the idea of thinking that they are a payment to thier husband .i guess you could always live next to your mom and dad if you really miss them alot.


• United States
4 Oct 08
I think they would want to leave, for privacy and to make their own lives. Many couples still live with the woman's parents when they need to, like are in school, caring for parents, etc. So I guess it depends on the beliefs and needs of the individuals in these cases!

• Indonesia
3 Oct 08
I believe that nuclear family is the best choice when two people started a family. Not only the girls but also the boys started to live on their own. Marriage is not the end of the story, but the beginning of the whole new life. When two people are engaged in marriage, they are committed in a whole life bond that should be maintained by both party. As someone got married, they are considered as an adult who are able to take their own decision and have their own responsibilities. I think it is normal to let them go to do whatever they want to do, not that you letting them go for some strangers but you let them go as an adult who taken their own decision and being responsible not only for themselves but also for their new family

• India
3 Oct 08
I think this practise has its root in how society treated different roles in ancient times. We all know that since the start of civilization, men have been the bread-earners and protectors while women have been the homemakers and nurturers. Naturally, all family property which needed protection from outside, were looked after by the men. Be it the land, or the cattle, or the business or wealth…it was mainly the son's responsibility to protect it and increase it. So by inheritance, the son received the family property and the daughter received the dowry to take with her as her insurance. Sons were also expected to look after aged parents. So naturally to maintain a harmony in the family over property, daughters were married and sent off. Also, every house needed young women to carry on the domestic work, so also, new brides were more welcome than bride-grooms. (one never knows, bride-grooms and the brides brothers may also start fighting over properties and that would have been another mess).