Office Parties and Social Events?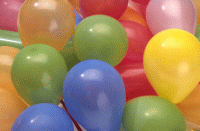 United States
3 responses


• United States
13 Nov 06
I use to visit Disneyland every year when I lived in California and Arizona. Then I moved to the midwest and went to Disney World and it blew Disneyland away! I could nt believe how much better it was. Epcot was my favorite. It's been too many years since I've been there. I'll have to put that on my list of things to do.


• United States
21 Nov 06
It's thinking about events like these that make me happy that I no longer work in an office. I have suffered through my share of office parties and after work events and I never enjoyed them. There was always pressure to attend to be sure to be seen, but then of course, someone always drank too much and you learned more about your co-workers than you'd ever wanted to know.

• United States
20 Nov 06
The event that my boss throws every year in December is the greatest! He has a boat parade party (check out Winterfest in Ft Lauderdale) since he has a house on the Intracoastal Waterway. He invites staff and clients to come and enjoy the parade at his house. Good food, good fun, and beautiful boats all lit up for the holidays. It's December 16 this year and we're all looking forward to going and having a great time. It helps the staff get to know each other, and helps us learn a little about the clients who attend.