Will you have a serious affair with a separated/divorced woman?

Philippines
October 5, 2008 10:29pm CST
Even if she already have kids?
Let's not talk of the fact that I am separated and expecting a baby right now, hehehe!

I just wanna know what you guys (gals can share their views as well) think of a woman who's already been married once or twice or thrice! And maybe got kids of her own as well.
Will you consider having a serious affair with her or you think you can only "play" with her and wouldn't take the relationship seriously?
Maybe just for benefits or something else...
8 responses

• United States
8 Oct 08
[i]Hi maple, I have friends who always get the best partner after their first marriage and having kids is not an issue! Love set no condition and will not look for someone's past! [/i]




• Philippines
8 Oct 08
Yes, unconditional love, it's hard to find, but I'm determined to find mine (they say everybody has got one). I wish I will have your friends' luck checapricorn, keep posting!


• United States
9 Oct 08
I know you will be able to find one..just be patient waiting and try also your luck over the net, who knows! ENjoy!




• Canada
9 Oct 08
Yes I will. If she is divorced more than once, I would like to know the reasons....whether she is a problem to get divorce more than once. If I look for benefits only, will make it very clear to her rather than keeping her in hope. NEVER LIED TO GET LAID AND NEVER.

• Philippines
10 Oct 08
Oh, so you'll consider a "for benefits only" relationship... at least you're honest about it. Thanks for the response.

• India
24 Oct 08
I will have no problems if the guy is divorced or having kids.. If I am in love with him I will go for him either ways.. (there are even those cases in which the partner is still married to the other person!!!) love is silly.. again have it your way. In life it is just next to impossible that you will meet your "the One".. So when the "The One" comes you have different circumstances around you.. And that WILL happen to you always cause life will never be simple and straight. So why not take it light and have fun while your ups and downs...? Life is just too short think about the society!! I don't give a damn to my so called society.. Why don't they just live their own life first? I am gonna a live and in MY own way.. Be it if my man is 40 years older than me. (ok that will be quite risky..

)


• France
8 Oct 08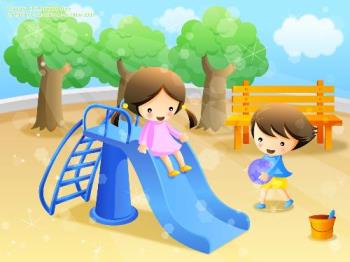 Well, That wouldn't be a problem at all for me. I mean maybe the person wasn't with the right person and I also experienced it some times before so that would be even better because I could recognize myself in this person

It seems we're not perfect creature at all and this kind of thing happens,I mean to hang around with the wrong person.What I wish then,is that the relationship can be fine so I would do my best to be a good guy

There's no problem at all with me about kids because I really love them and you know when Mama gotta take care of them I would just do my things and if they wanna play with me I would just be happy with it but well, not too much hihi. I wouldn't have this kind of prejudice with a girl or a lady until I get to know the person

• Philippines
8 Oct 08
One thing is for sure Cannonball, your woman is soooooo lucky to have you!

. You're a very kind, understanding and sweet guy. It seems easy for you to accept a woman's past and I'm telling you that's very important with women. And you love kids! Shucks! That's a plus! You're a very fair person too, you want to know the woman more before you pass your judgment on her. That's great!

I sure would want to find a guy like you in the future!


• Philippines
8 Oct 08
Hahaha! Yeah, too bad..


• India
6 Oct 08
It all depends on her attitude. If she has been married twice or thrice andhas got divorced each time,the neither ther is a problem with her or she is a much maligned woman. I will try to understand her and give her support and love and see where she lacks. She does need a lot of love.

• Philippines
7 Oct 08
Wow mercuryman, you are a great guy! You do know when to give a woman the love that she deserves. I hope I'll find someone like you...


• Philippines
6 Oct 08
I'm sure there are guys who'll consider having a relationship with a separated women even with kids around. Some guys can take the whole package, for them, loving a woman means loving everyone attached to her. Besides, past is past. I do believe that the past plays an important part on a person's present life, but if the result of that past is someone as lovely, as brave, as strong-willed and as beautiful (inside and out) as you, past relationships cannot be a barrier. Some guys want to play though. But these guys are player, no matter what. That's how they are with women, single or not. They don't deserve you. Happy mylotting!

• Philippines
7 Oct 08
Hey MJ! So you've "found" me huh?

Hey! Thanks for the compliment girl, you really don't have to do that, hehehe! Yeah, I'm sure I told you about that guy who toyed with my feelings. I'm sure you're talking about him. You're right though, it's not because I'm separated and I'm about to have a baby, it's because he's a player and he will always be.. I appreciate you taking the time in responding despite your busy schedule. Keep posting!


• United States
6 Oct 08
Hello M.K. I know of a few couples where the guy has married the girl that already had a kid or two but not all guys are ready for that. The one thing you have to remember is to always put your children first. I have seen times where the girls loneliness gets the better of her and her kids suffer the consequences. I guess the best advice I could give is to make sure any guy you get serious with knows that its a package deal, meaning the kids are part of your relationship. Hugs, Tianna

• Philippines
7 Oct 08
You're right Tianna, the children must be on top of the list. I like the sound of that "package deal". I think too that it's what makes other men think twice about plunging into a serious relationship with a separated woman with kids...

• Philippines
6 Oct 08
Yes! Love never choose for what type of woman she is and what is her past. I can site an example for this about my cousin, she got engage relationship with a separated woman with 4 kids but I see him happy with his relationship. I experienced also same but the difference is the woman has only 1 kid and she was separated but our relationship doesn't work.

• Philippines
6 Oct 08
you're right, love will overlook the past.. but I was thinking it can be a factor too, nevertheless, love will always be the strongest factor...