how many have you purchased customised desktop pcs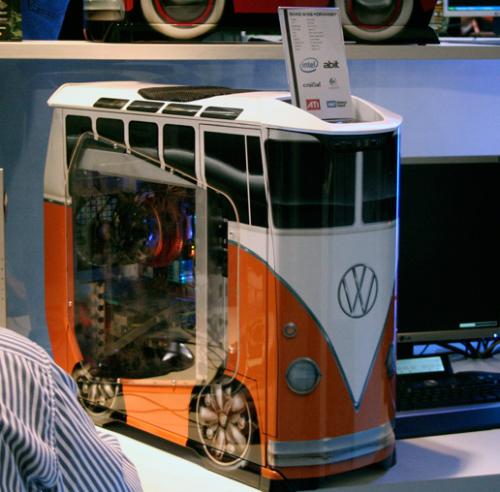 India
October 6, 2008 3:18pm CST
freinds how many of you have purchased customised

desktop pcs because i have heard that these ddo not come with any warranty or guarantee and i am going to purchase that so i can put m y custom parts in that and i donot know nothing about customised pcs can you telll whihc company offers customised pcs adn can we purchase tha online if yes then please give me your referal link or the link of your website

happy psoting and happy myltoiing

8 responses

• India
7 Oct 08
if u are really interested..... firstly understand the meaning of customized pc...it is where different parts are assembled to form the complete pc...(u didnt know that.....?!) and all the different parts like ram,rom,hard disk etc are given with a warranty from the places that you get them from...so anything that goes wrong in the warranty period u can get it replaced... i am using an assembled customized pc with configuration of a server...no major problems as such...

• India
7 Oct 08
k i think customisation needs some knowledge and i got it from you

• India
7 Oct 08
if u still confused and want to the best config for a desktop do let me know..... and u can trust me on this...im an engineer...!!!1(just trying to show off)lol.

•
6 Oct 08
Hi there nutanjain Sorry I know nothing about buying personalised pc's but I just had to say how cool that picture is of one. Where did you get the picture?

• India
6 Oct 08
k thanks any ways its a pc cabinet in the shape of bus and jus type customised pcs ingooogel you will find that


•
7 Oct 08
I have purchased a customised PC in the UK around 5 years ago. It did come with a warranty. It was from PC Specialist.co.uk. I checked boxes about what size of disk, what memory, what processor, and it showed me the price. Because I like doing video, I went for a 3GHZ processor with 2 Gigs of RAM, and I was quite surprised how reasonably priced it was. It has been going strong ever since.. :-)

• Canada
6 Oct 08
Not me. I went the old fashioned route and purchased a brand new one fully loaded with whatever they come fully loaded with, from the electronics store herei in Guelph. I asked about the features, and when it was established that the computer would do what I wanted and needed it to do, and that I could afford it, I bought it.

•
7 Oct 08
Hi nutanjain, I do't know much these computers, so I cannot help. Tamara

• India
6 Oct 08
hi your from dia!me too i can see your effort you really want to reach 500 postings .well me too but i have only reached half way,well good luck and yes i do ot prefer custimized pc's well there is a company named compaq which offers custamised pc's,sign in this referal link

• India
6 Oct 08
Well i did not purchase my current pc. I was the winner of Indiatimes SuperMan Contest for an HCL Beanstalk PC with LCD worth Rs 40000 at that time. So I got my pc for FREE. Even my picture was published online at Indiatimes.com. Ya, as far as I know, you dont get warranty from assembled pc. But if yr provider repaires PC, then he surely gives u warranty. I prefer you to purchase Branded ones. As I am using HCL, i find that branded pc's have more life. Before getting this pc, I my dad had brought an assembled pc for Rs 35000 long back. It started giving problems within the one year. But my current HCL pc, no problem from the past 2 years! So go for branded ones....

• Philippines
19 Oct 09
customizing your pc is a cool way of personalizing you system the way you want it,as long as you know what your doing. there's also things to remember when buying parts of different model and brands, not all pc parts are compatible. its still recommended to buy fully built computers since warranty and service warranty are guaranteed. although customized parts has their own warranty as well. not recommended for beginners.