Why Do We Light Up Candle And Incense Stick to Workship ?Do GOD like it ??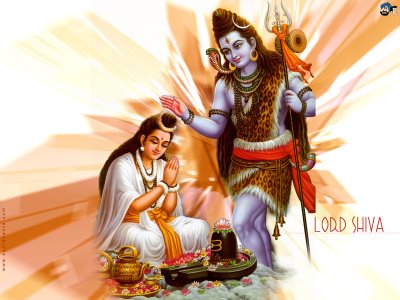 India
October 7, 2008 12:06am CST
Why Do We Light Up Candle And Incense/Fragrance Stick While Workshiping GOD .....do GOD like it .... Any idea ....I think GOD feels more happy with incense stick and candle is that so....but why.....any idea..... Thanks Ganesh
5 responses

• India
7 Oct 08
the idea behind lighting a lamp or candle and incense/fragrance stick while worshiping is to make the environment near to us, that is the room or hall where we are gathered to pray or worship free from any foul smell and make the air more lighter. Lamp or candle brings in more light and brightness. Light and brightness drives away darkness and reveals everything around us. Light is considered god by hindus for it revels everything to us. incense/fragrance sticks are used to clear the air of any harmful effects. in a place like a small room air get polluted very fast and the mild heat from incense stick and the aroma lightens the air. if the room is filled with people, naturally the air is bound to be bad and needs some sort of cleansing. ingredients of incense/fragrance sticks contains materials that has air purifying abilities. It is for this reason Hindus Light Lamp and burn incense sticks. This was an ancient practice developed for those days when times were not like today, but followed even today. Other religions may have their own reason. Hope to hear from the horse's mouth.

• India
7 Oct 08
antique or not, that is the rationale behind the wisdom of the ancients. when there was no electricity and electric bulb, and dehumidifiers they used the best known resources to their knowledge to get over the problems. whatever i wrote is not religious. its just what practically done. its another matter that it got associated with religion and its rituals. I am religious. Yes. And I do not believe in God of religions and their books and their prophets. It might sound very confusing to those who read it. Reality is that we do not need to believe in god.


•
7 Oct 08
Hi Ganesh44, Its all to do with energy and you feel closer to God while praying and yes I think he likes that. Tamara

• Malaysia
7 Oct 08
Well in my opinion, I thank God that the God that I worship does not require burning of joss stick/incense/ fragrant sticks or burning of anything. He just wants our honest worship and honest love.

• United States
7 Oct 08
No, I don't do either of those or perform any ritual type thing when I pray. That's the time that I need and want an open bond and nothing interfering. From what I have read, God doesn't like such things or need anything like that from us. He wants our honest love.

• India
7 Oct 08
We are supposed to welcome god as our honoured guest every day.All thos things which are done to please aguest is done to god.This is known nas shodsha upachara or sixteen items done to aguest.First is welcome(Swagatam) second is a seat(asanam) third iswashing the fet of the guet water (argyam)4th is asking for water to drink (called achamaniyam) 5th is snanam or bath sixth is clothes 7th is Tilak,Chandan, incence lamp etc 7th is Ornaments.8th is flowers, 9th is praise 10th is offering food 11th is fruits, 12th is beetal nutetc 13th is chatra chamara(fan Ac etc. 14th is dance, 15th is good music and 16th is the band if you treat god as honoured guest every day he will trat you as honouresd guest when you go to him,