Extending the hands of friendship to fellow mylottians

India
9 responses

• Delhi, India
7 Oct 08

Indeed life always appears like a bumpy road and if one has a good compnay, journey of life becomes a smoohter one. You are most welcome to mylot family. Hope you would enjoy your journey here and will turn out to be one of the best friends here. We all wish you a very warm welcome to the platform of mylot and promise that we will continue to sail along with you in the journey of life. Our best wishes for your success are always with you and hope you would succeed.


I would like to say - Smooth roads cannot make you the best driver Calm and silent sea cannot make you the best sailor Therefore, bumpy ride on the road of life will make us more mature and wise.

• India
7 Oct 08
Thank you Dpk262006 for your nice words.You make it appear that if you have a good companion to keep you company ,you will always opt for bumpy roads to smooth roads...lol..Any way thanks a lot for your kind words and good wishes.Yes I do need support and encourageemnt from friends like you to move ahead.I hope our mylotting days turn out to be memorable ones with lots of fun and frolic.You can call me Rose for the time being.bye...

• Delhi, India
8 Oct 08
I appreciate your comments and approach.

Yes, a good companion in life can make its jounrey much smoother. Life is always full of ups and downs and if you are required to trave alone, it becomes all the more difficult to face the challanges of life. You appear nice

, therefore, support of friends will always with you, this much I can predict.


• Israel
7 Oct 08

Dear Roseo8, Yes dear in this wearisome bumpy journey of life we meet many people who walk few steps with us and then get lost somewhere in the crowd. But some special people leave an un-erasable impression and memory on our heart and mind, and these are called friends. My dear you are one of these special friends of mine and I hope to remain your friend till the last day of my life.(whether you want it or not is different subject

.)......so I gladly take you hands in my hands and welcome your friendship. BTW dear why are your roses black.....do you want me to fill them with colours.....something like this.......or you just prefer the Black beauty.......Have a nice day with lots of smiles


• India
7 Oct 08
Hi sweet heart why are you sounding so pessimistic on this joyous occasion? Of course I too will cherish your friendship all my life.I am deeply moved by your warm welcome. Well the reason I chose black rose is not because it depicts sadness or gloom,but because it also signify new things,a journey into unexplored territory.Black rose also signifies rebirth, a major change or upheal in the future.It inspires confidence and enthusiasm by signalling the birth of a new era of hope and joy.Now dear tell me,do you want me to change the colour of my roses into something different and lose out on all the fun...lol...?

• Pakistan
8 Oct 08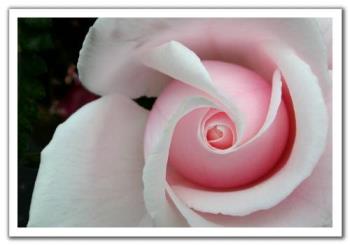 Hmmmmm kia iqara or peeman ( promises) ho rahe hea lagta hea do dil mil rahe hain. Well, i am sure these two post and reply can be used in Romantic Novel and i am sure those lines will make it Popular, Wowww Carry on, i am enjoying reading what are ur comments on attached Pics

• Israel
8 Oct 08
Ha Ha ha .......cupid, bas tumhari hi kami thi.........we really miss you in our discussions, because.....too much sweetness is not very good, we really need some salty flavour and tum yeh kami puri kar dete ho......so thanks........I am sure Rose will agree with me....



•
7 Oct 08
I think the best thing about myLot is the connection it gives me with people in different parts of the world. I think of everyone at myLot as a friend. I do have a long list of friends here, but I don't know all of them well. Some myLottians I have got to know well and they have become real friends. You will always find yourself in good company at myLot, and it is a very friendly site. Many people are willing to help, or offer advice to others, and we can all share our thoughts, feelings and opinions. Welcome to myLot.

• India
7 Oct 08
wow thanks a lot for such a wonderful and sincere welcome,paid2write.I too hope to make some real friends from people all over the world.I am sure you will always be around and give me a helping hand when i need you and you can be assured of the same repsonse from me also......Let me have the privilege of adding you as my friend...

•
7 Oct 08
Thank you. Now we are on each other's friends list and you are right, I will always be here to help, if I can.



• Pakistan
8 Oct 08
Hi Rose Very true Of U if u have sincere and honest company, who are there to share ur both good and bad times, its blessing and with that moral support u can go through all difficult patches of life Well, i think we are friends and i am in ur list and sincere hop that it will grow and have nice time a head Take care

• India
10 Oct 08
Hello cupid74,thank you for adding me as your friend.Yes I need a lot of support since I am starting from scratch ,with exactly 15 discussions to my credit,and you are more experienced in mylot with over 3500 discussions.I hope you will be my guide and Ustad.....he..he...

• Pakistan
10 Oct 08
Well Roseo8, Thanks for all the words, and it would be nice to have u as student and trust me i will try my best to guide u sas much as i know other thing if u think, with more number of post, means more experience then for sure i can ref to few Friends who have crossed 10,000 post as well, i am sure they would be Better USTAD for u So what u think


• India
7 Oct 08
Why not, it is my pleasure to have you as my friend. I have already sent the request to you. Good friends are the gift of GOD, but I think it is difficult to find out a good friend. Sometimes good friends will come to you without searching. I hope and pray for you to getting lot of good friends here. Best of wishes.

• India
7 Oct 08
Hello sreekala.well I am deeply moved by your warm welcome.I have already added you as my friend and hope I will be able to live up to your expectations.You can call me rose for the present and I am eagery awaitng more interaction with you......

• China
10 Oct 08
Hello dear Rose. I am very happy to have you as my friend and I thank you so much for adding me as your friend at the same time. Yeah, the life of journey can get wearisome without good company. Friends and their friendship are really of great importance to us. I value your friendship. Cheers for our friendship.

• Guangzhou, China
7 Oct 08
I am very glad to hold your hands again. Welcome to Mylot again and we have missed you:) I love China