what type of songs you like to play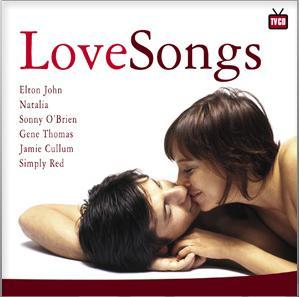 India
October 7, 2008 7:44am CST
friends can you tell me

what type of songs you like to play when you are at work when you are free or jus whne you are doing mylot discussions and responses i have a huge collection

of songs but i like to hear songs that are sentimental and emotional and just simply refersh your mood and i forgot to mention that i am so much addicted towards love songs because these are simply amazing

9 responses


• India
7 Oct 08
k thanks fo ryour response can you tell me the which album of this singer is best because i want to download them


• India
7 Oct 08
j thanks fo ryour esponse an dwhat type of audio books

• United States
7 Oct 08
I'm a big science fiction/fantasy fan, but will listen to just about anything, mysteries, romances even factual books if the subject is interesting to me. Right now I'm listening to The Time Traveler's Wife and next is the new book Paul of Dune.

• United States
7 Oct 08
Strongly recommend you the song, Way back into Love by Hugh Grant and Haley Bennett. It is an emotional yet not gloomy song ,so you don't need to worry that it will give you a sad mood. Before hearing this song, I only thought Hugh Grant is a terrific actor, having no idea he is also excellent in performing these romantic songs. Alomst forgot, Hugh Grant has sung another song Dont't Write me off, which is also worth listening to.

• India
7 Oct 08
k thanks dear i i am donalding them hope i also like thenmas you liked

• Philippines
7 Oct 08
I love songs that will sooth my mind. I also like to listen to love songs, they are very touchy and the lyrics are very cachy to me. I like mellow jams and rnb. I love to listen to these types of songs especially when I'm working or just doing something. It relaxes my mind and helps me think better. These songs also help me forgot my sorrows and problems in life. They also help me reminisce about my life and other memories that I treasure a lot.

• India
7 Oct 08
yes i alos love to listen songs particularly fotr this reason

• India
7 Oct 08
Ah, I like rock, pop and blues songs mostly but I also like slow motion songs. My favourite music band is Westlife.

• Germany
8 Oct 08
music is a food to our soul.yes i love playing songs wherever i go i love all songs of George Benson most of it is"Nothings gonna change my love for you"


•
8 Oct 08
Hi nutanjain, I love love songs as well and I love opera but I have not listen to music much because I have the tv on all the time while I am Mylotting. Tamara

• India
7 Oct 08
I like to listen Bollywood songs of themes like romantic,silent,full bass,and hip hop song. About abroad, i like to listen songs of Shakira and Micheal Jackson

• Canada
28 Nov 09
My husband and I have a large collection of music from Serbia, and Croatia, and Russia in our CD collection. There is also a really good set of programs on a local station from Serbia and Croatia. We listen to those shows every week. It would be nice if there was a russian program on that station.