Financial crisis around the World!!!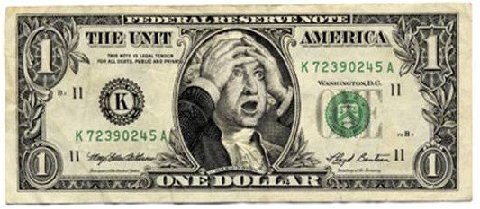 Egypt
October 8, 2008 7:31am CST
everyone heared about the financial crisis every where around the world.. i don't know howcome all the global stock marckets fall rabidly at the same time like this.. it is a massive loss that can be considered historical! i don't know how stock marckets are falling everywhere..shouldn't it fall in some countries and rise in anothers?! if every won lose so whom is gainning the money these people lose?!! i really puzzled and don't know how it works! any one have any idea?!
5 responses

• Philippines
11 Oct 08
I'm not really sure if one country is gaining over another country's loss. This is just something that's affecting everybody like a virus, spreading its germs all throughout the world. I'm a little sad about this worldwide financial crisis too. I feel sad about the Overseas Filipino Workers who are in the stage of doubts of losing their jobs abroad. Sigh, this is indeed a massive loss for everybody.

• United States
11 Oct 08
I've lost a lot of my meager retirement funds and I don't know who's getting rich off it but you can bet someone is! Just before the last big depression of 1929, it happened a lot like this. I don't think it'll be quite that bad now but we're in for some pretty tough times. Better save what you can and stretch your dollars.

•
8 Oct 08
Hi Milanovich, The trouble is the goverments had over spent money to help they say other countries and not getting any back, it just went round in circle and they tried to get it back rom the tax payers but it not working so thats when loses happens, the goverments just over spent and now they in trouble. Tamara

• United States
8 Oct 08
It is normal t be undergone to a financial crisis. If you are more responsible with your financial, you wont have that big problem with crisis like other people always have. Being responsible of money you get and money that you spent is really a big help in our daily living. Stock markets, like Washington Mutual where my husband invested a stock and suddenly he pulled it out because WM is getting worst and just keep going down. Now, he transferred into Boeng which is not that bad although thousands of mechanist of the company is into strike. Hoping that after this Presidential election everything will back to normal again.

• Canada
8 Oct 08
Sometimes we have to sit back and accept what ever they throw at us because we just donot know what is happening and do not have the tools to find out why Remember however if we are talking about stalks and bonds etc it is not a lost until we sell so for example one of my accounts in Investment (not the bank)In January it was worth $108,000 today October 8th it is worth $48,000 however when the market jumps back that 48 will increase so i cannot say i lost it since i didnot sell. I think even the government has no idea of the mystery of the economy Good Luck